Kauai Mayor Bryan Baptiste dies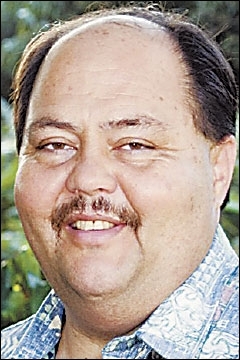 Mayor of Kauai Bryan J. Baptiste died yesterday after suffering cardiac arrest at his home on Kauai.
He was 52.
News of Baptiste's sudden death was a surprise to Hawaii residents. Baptiste had just been released from Honolulu's Queen's Medical Center on Friday after undergoing bypass surgery on June 13 and was said to be in good spirits and anxious to return to work.
According to a statement from the Kauai mayor's office, Baptiste returned to Kauai on Saturday night and was resting at his home when he passed away Sunday afternoon.
Honolulu mayor Mufi Hannemann, in a statement, called Baptiste "Mayor Aloha."
"Bryan was quick to smile, put people at ease, and said just enough to get his point across, yet make people feel comfortable with the decision-making process," said Hannemann. "We've lost an outstanding public servant."
Said Maui mayor Charmaine Tavares, in a written release, "We had a wonderful relationship and I will really miss him. … His absence on the Hawaii Council of Mayors will be felt by many."
Baptiste's administrative assistant Gary Heu will serve as mayor pro-tem until the position is filled temporarily. Voters will select someone to fill the remaining two years of Baptiste's second term in November's general election.
Baptiste, who had served as Kauai's mayor since 2002, is survived by his wife Annette and four children: Brandon, Heather, Lauren and Preston.
Our condolences go out to the Baptiste ohana.