Kaua'i on My Mind
It's clear to see why Kaua'i is on a lot of people's minds. The Garden Isle was voted No. 1.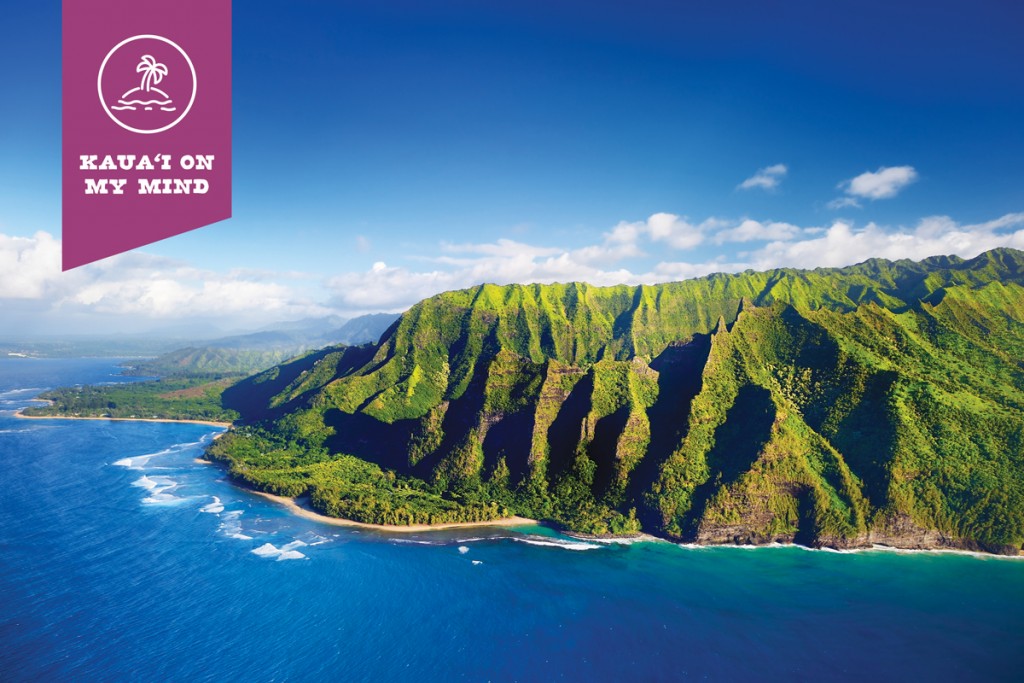 It's clear to see why Kaua'i is on a lot of people's minds. The Garden Isle was voted No. 1 in our 2020 Readers' Choice Awards and the island has always been a favorite destination for visitors. Of course, it's the businesses, tours and services that make the island so special—No. 1-in-the-state special—and are what completes that lovely image of Kaua'i we all have in our minds. Below are a handful of Kaua'i businesses, from coffee farms to catamaran cruises, that will have you dreaming—day and night—about the island.
You know a resort is exceptional when you'd rather spend your time there than actually out and about. That's exactly the case at Timbers Kaua'i Ocean Club & Residences. Located at Hokuala, Kaua'i's newest 450-acre oceanfront luxury resort community offers guests five-star amenities, like a two-tiered infinity-edge pool overlooking serene Nāwiliwili Bay, as well as 16 miles of on-property hiking and biking trails; spa and wellness programs; and access to the resort's farm-to-table restaurant, Hualani's.
If you can muster up the will to leave the ultra-luxe Timbers Kaua'i, drive your way down to Kalāheo to see the largest coffee farm in the nation. Sprawling across 3,100 acres, Kaua'i Coffee Co. keeps its island residents buzzed with its 4 million coffee trees. It offers farm tours, Monday through Friday from 9 to 11 a.m., giving visitors a view into the world of coffee growing, roasting and tasting. After your tour, you can relax on the lānai and take in the stunning panoramic view of the farm's coffee fields—with a cup of coffee, of course.
What goes great with coffee? Cookies! And Kaimade Cookies will go especially well with nursing mothers. The make-it-yourself mixes come in a variety of flavors, from oatmeal confetti chocolate chip to oatmeal macadamia nut white chocolate, and feature milk-boosting ingredients good for breastfeeding moms. "Our product is highly recommended by a wide scope of health care professionals," says Kailan Reyes, who started the company in 2015, "and we've helped thousands of moms and babies throughout the world."
Another Kaua'i-made product worth seeking out is Monkeypod Jam. Wanting to highlight the local fruit grown on Kaua'i—it's not called the Garden Isle for nothing—former schoolteacher Aletha Thomas used her own kitchen and a hundred pounds of her neighbor's freshly donated mangoes to get her start. Today, Monkeypod Jam creates 55 seasonal preserves using the freshest fruit from over 25 Kaua'i farmers.
A trip to Kaua'i isn't complete until you've seen the Nāpali Coast—and maybe a few dolphins, too. Blue Dolphin Charters offers visitors the opportunity to do both with an assortment of cruise options. Want to swim with the fishes? The Deluxe Nāpali Snorkel & Scuba tour will get you into the water where you'll see a large array of fish, honu (Hawaiian green sea turtles) and maybe a few dolphins. Looking to put a cap on a perfect Kaua'i day? The Nāpali Sunset Dinner Cruise offers a sunset vision like no other and one that will, undoubtedly, be on your mind well after your trip is over.