Kid stuff for Hawaii travelers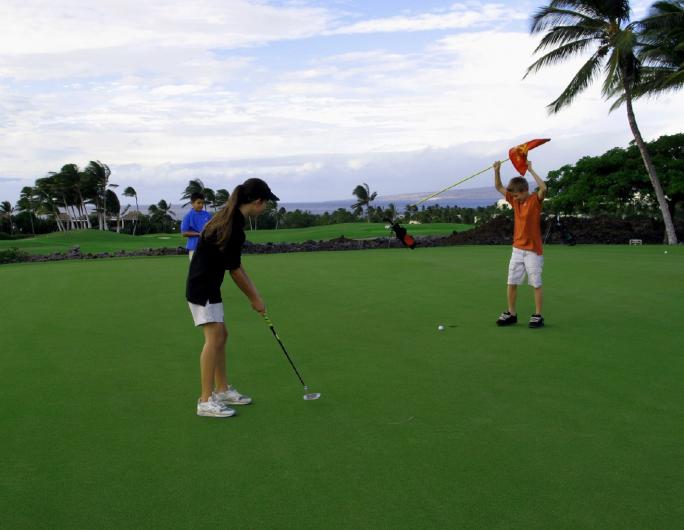 Thought we'd share a couple of kid-friendly packages we recently found out about from the folks at the Big Island's Mauna Lani Resort and ResortQuest Hawaii.
The first is golf.
Already home to a couple of top-ranked courses designed by Francis H. Ii Brown, the Mauna Lani resort recently opened a nine-hole golf course for kids. Designed for junior golfers with some skills—if not enough to play the 18-hole Brown courses—and beginning players under age 18, the par 33 course is, according to the Mauna Lani, the only course of its kind in the state.
No surprise, if your child wants to learn how to play, the resort's golf academy also offers customized lessons for beginning juniors. Golfers under age 14 must be accompanied by an adult.
Rates, tee times and more details are available here.
The second is more wide-ranging.
ResortQuest Hawaii's family-friendly "Kids Stay, Play & Eat FREE" program offers just that.
Children under age 12 staying at ResortQuest properties statewide—accompanied by a paying adult, naturally—get free admission to Hawaiian Waters Adventure Park on Oahu, the Sugar Cane Train on Maui or Atlantis Submarines on the Big Island. They'll also get free meals at various restaurants and complimentary swag from participating retailers.
You'll find a full listing of statewide ResortQuest Kids offers here.