Lawai International Center, a historic spiritual sanctuary on Kauai
Hidden in the hills of the island's southerly slopes, a site invites visitors to experience its peaceful surroundings.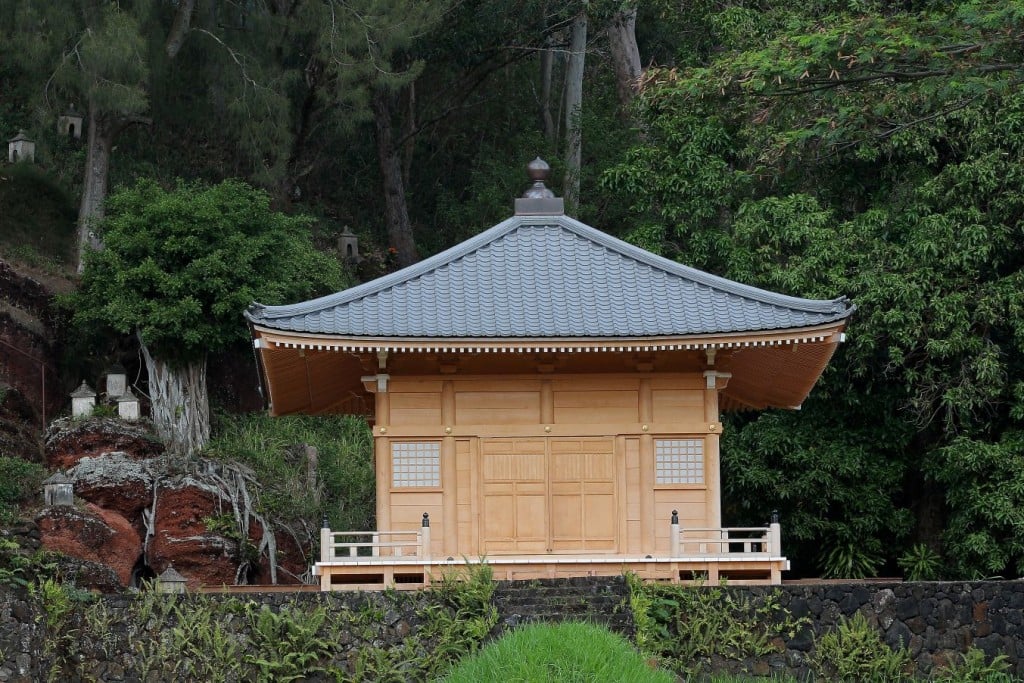 For centuries, people in search of healing have journeyed to a humble hillside by a stream in Lawai. Originally the site of an ancient heiau, or Hawaiian temple, the 32-acre valley on Kauai's southern shore later became host to iconography of another religion: 88 Buddhist shrines. Measuring no larger than a dollhouse, the series of sacred monuments were built by Japanese émigrés in 1904; each one pays homage to its larger archetype along a 1,000-mile pilgrimage in Shikoku, Japan.
"Historically, for the native Hawaiians, this whole valley is a sanctuary," says Lynn Muramoto, a Kauai schoolteacher whose grandfather came to Hawaii from Japan more than 100 years ago. Today, she's the president of the nonprofit, Lawai International Center. "That's why people feel so wonderful when they come here."
In the 1960s, Lawai's miniature shrines became neglected and began to crumble. For decades they sat in disrepair as trees, grass and vines encroached upon them. In 1990, Muramoto quit her teaching job to head the nonprofit with the mission of restoring and establishing its presence for spiritual pilgrimages. Muramoto started by gaining access to the property and assembling a group of volunteers to rebuild a ruined rock wall and clear the valley grounds with chainsaws. The maintenance and restoration work continues to be done today by a network of devoted volunteers.
Plans for the property's future include the building of meditation gardens as part of the continued mission to establish the center as a place of peace and spiritual healing. The newest addition to this multicultural, nondenominational site is a hand-carved temple built in the tradition of 13th century Japanese wood joinery, in which no nails or screws are used. The temple is primarily used as a space for meditation and contemplation.
Visitors to the center are invited to tour the rehabilitated shrines during a quiet, contemplative hillside walk. Walking sticks are provided.
The center is also open on the second and the last Sunday of every month, with tours scheduled at 10 a.m., 12 p.m. and 2 p.m., or by private appointment. On the first Saturday of every month all are welcome to participate in the Community Caring Day, where volunteers come together to nurture the valley grounds from 9 a.m. to 1 p.m.
On Sunday, August 13, Lawai International Center will host its annual Pilgrimage of Compassion, during which hundreds of Kauai residents and visitors tour the shrines together in a pledge for peace and understanding. The event runs from 1 to 4:30 p.m. and includes music, food and cultural demonstrations. It is the center's best-attended event of the year.
"Everyone is searching for what's real, and when they come here they know that this is real," Muramoto says. "People become very quiet because the feeling they have is one of coming home."
---
Plan your visit to Lawai International Center by visiting lawaicenter.org.