Learn about island living. Tour a real Hawaii home.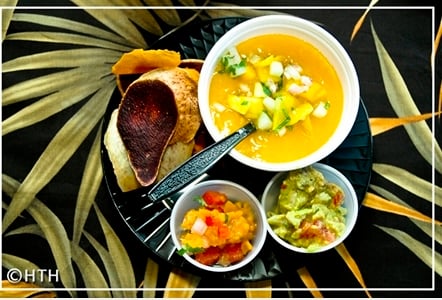 You ask. We answer.
HAWAII Magazine reader Marilyn Keithly emails: I am trying to locate an article I read in HAWAII Magazine, about an outing where you could spend the day with a local couple and experience the local food by eating in homes. I can't even remember what island but I am thinking it was maybe Maui.
Good memory, though wrong island. You are thinking of Chef Ann Sutherland and Pat Peterson's Home Tours Hawaii, on the Big Island.
As we wrote in our January/February 2008 issue, the tour takes small groups into three different homes in the Kailua-Kona area, including a kamaaina estate, where they can learn about island living while sampling backyard fruits and Island-style food.
Home Tours Hawaii provides transportation in an air conditioned van and hotel pickup in the Kailua-Kona area. Tours are from 8:30 a.m. to 11:30 a.m. and the cost is $85 per person. More information can be found at at their web site or by calling (877) 325-5772.