Leoda's Kitchen and Pie Shop on Maui is a Must-Stop Comfort Food Destination
Why this hidden gem restaurant in the tiny town of Olowalu is a favorite for locals and visitors alike.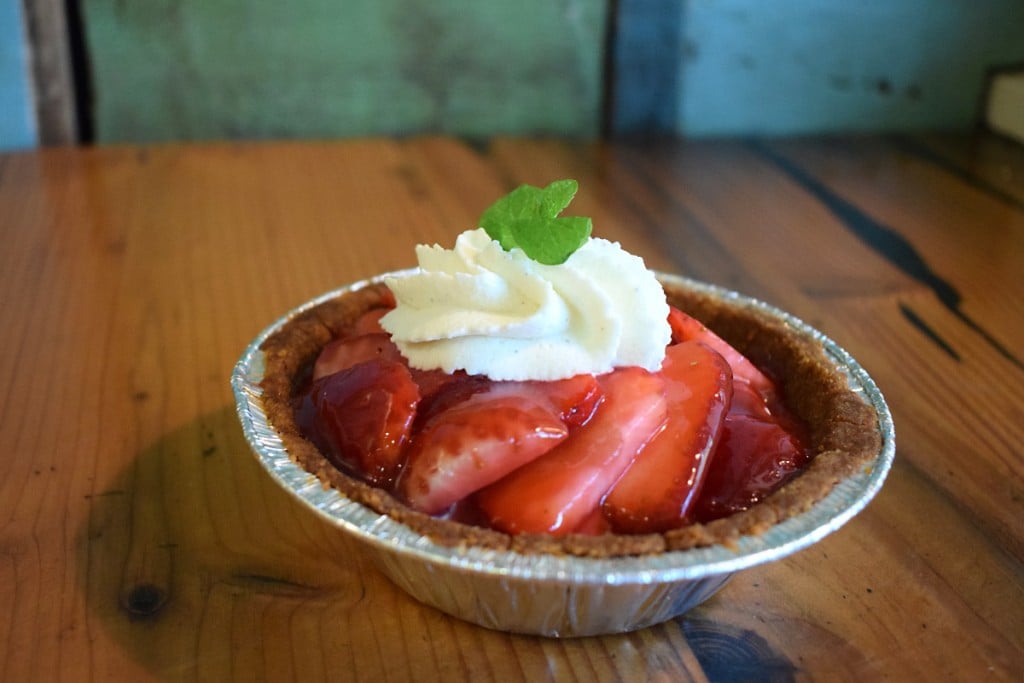 Resting at the foot of Mauna Kahalawai, or the West Maui Mountains, lies something unexpected: Leoda's Kitchen and Pie Shop, a restaurant that envelopes you in the sights and smells of a place that brings comfort, nostalgia and scrumptious fresh-baked pies. It's a treat to stop here for one of the signature sweet or savory pies, but don't miss the other items on the menu, like the French toast and frittatas for breakfast or handcrafted sandwiches, soups and salads for lunch.
How a pie shop like this could have sprung up in the tiny town of Olowalu is hard to imagine, yet something about it feels as if it has always been there. Just like the breathtaking mountains sprawled behind it, how the restaurant came to be is an intriguing story. The name came from one of the co-owners, who had a loving mother named Leoda. The owners wanted the restaurant to embody Leoda's welcoming and comforting spirit, and this can be felt the minute you walk inside.
The interior feels like stepping into a time machine, due to the decorative embellishments from a bygone era. This old-fashioned feel is fitting for the location, as Olowalu was once a small but active community centered around the old sugar plantations of West Maui and Pioneer Mill, which came to a close in 1999. As the sugar industry began to dwindle, so did the community in Olowalu.
So when one of the last staples of Olowalu—a restaurant known as Chez Paul—closed in 2009, co-owner and Olowalu resident Michael Moore rose to the challenge of creating a new staple for the community. For Moore, this was not just a restaurant. He did not want to see another piece of his community disappear.
By seizing this opportunity, Moore gave this small part of the island new life. For locals and visitors alike, Olowalu has evolved from the tiny town halfway between Lahaina and Maalaea to a must-stop destination for deliciously crafted meals and baked goods.
The owners' focus on farm-fresh and local ingredients is obvious from the simply exquisite end products. Quality ingredients are sourced from local providers to ensure that customers are indulging in the best that Maui has to offer. From crowd pleasers, such as the Olowalu Lime (inspired by the citrus trees growing across the street), to classics like the apple crumb or berry pie, each confection carries the freshest flavors of Maui. As part of Hoaloha Na Eha, which recently started its own Hoaloha Farms, Leoda's takes farm-fresh seriously, and sources ingredients from as close to home as possible.
You can taste the difference in the freshly baked bread, flaky pastries, signature pies and mouthwatering entrees at Leoda's from 7 a.m. to 8 p.m., seven days a week, at 820 Olowalu Village Road, off Honoapiilani Highway. For more information, visit www.leodas.com.