Listen to HAWAII Magazine's "Essential Hawaii Music for Summer" playlist!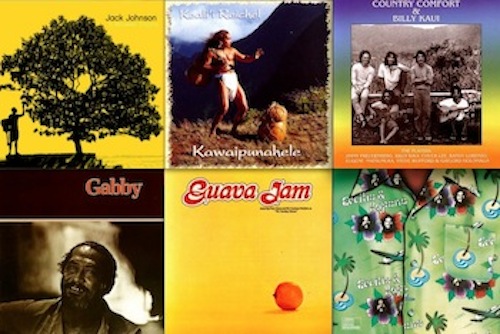 It's summer again!
Time to make plans for as much beach time as possible, serious grilling, road trips, hiking, watersports and all manner of outdoor adventures. You know, the stuff we pretty much get to do in Hawaii all year long.
Summer also means the return of our "HAWAII Magazine Essential Summer Songs" playlist on Spotify, which we've expanded this year to include more than 75 of our favorite summer-ready Hawaii-made tunes from across the decades.
Our 2014 warm season playlist includes songs by Gabby Pahinui, Kealii Reichel Cecilio and Kapono, Jack Johnson, Kalapana, Hui Ohana, Israel Kamakawiwoole, Hapa, Aunty Genoa Keawe, Country Comfort, The Brothers Cazimero and much, much more.
Whether you're visiting the Islands this summer and looking for the ideal tunes for a day of lounging on the beach, or just looking for some sublime Hawaii music to accompany whatever you're doing wherever you are in the world, our "HAWAII Magazine Essential Summer Tunes" playlist offers up the perfect soundtrack.
To begin listening, just click the "play" button on our Spotify playlist below. (If you don't have a Spotify account, click here to sign up for one. Signing up and listening in are free.) If you like what you hear, subscribe to the playlist to have it ready anytime you want it.
Enjoy the tunes!