Living at the Beach or in the Mountains: How to Make the Decision
With some of the most scenic coasts and mountain ranges in the U.S., here's how homeowners can decide between the two.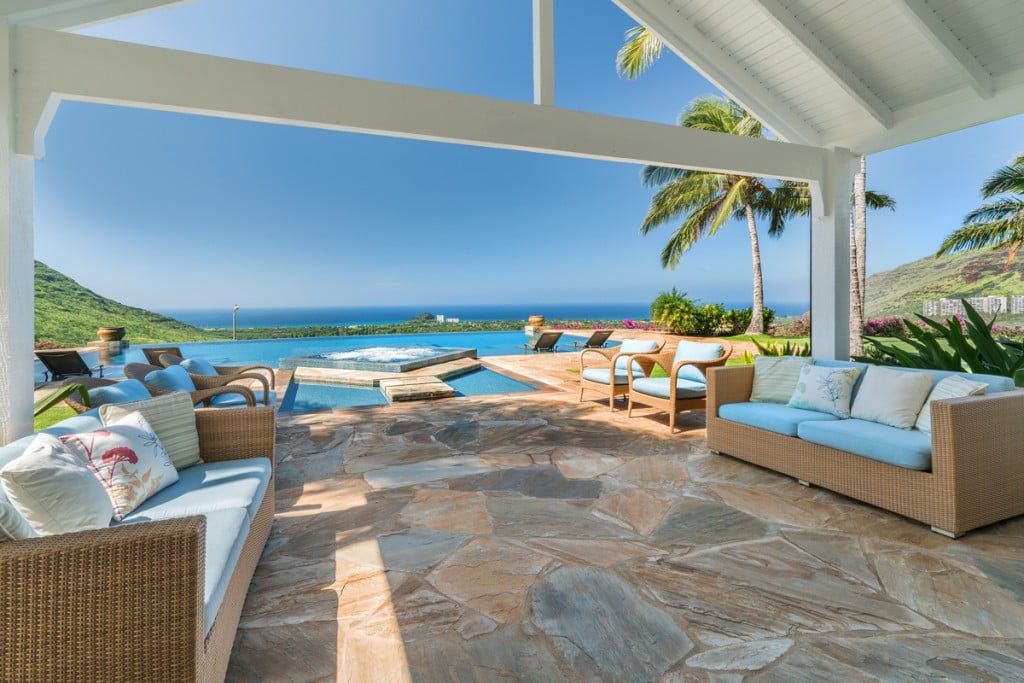 Moving in Hawaiʻi, whether that's changing neighborhoods or relocating to the Islands, requires constant decision-making. Neighborhoods, school districts, proximity to workplaces—the list goes on. But one of the most important decisions is whether your home is close to the beach or nestled in the mountains. According to List Sotheby's International Realty agents Seiko Ono, Steve Nihiser and Cheryl Shope, there are three key factors when making the choice: privacy, lifestyle and budget.
First, you need to know your budget. It should come as no surprise that properties closer to the coast are going to cost more. "Many times clients will need to update their wish list to meet their budget, as well as short- and long-term goals of where they will reside," says Nihiser. "In the end, what makes a client happy is financially relative to what one can afford at this time in one's life. A Realtor will always be doing their best for a client by giving constructive feedback like, 'Does this property meet your goals and not break your budget?' and 'Does this meet your family needs?' A good Realtor will … take into account your needs in a home purchase for a win-win scenario."
Of course, wherever you end up, you'll want to make sure the location matches your lifestyle. "If you like the ocean and are an ocean sports enthusiast, you'll love living near our beaches," says Ono, who has been in Hawaiʻi real estate since 1995. "Living at the beach makes you feel so close to the power and beauty of nature." Of course, being an aquaholic isn't the only reason to live near the sand. Ono also notes that having front-row seats to the island's vibrant sunsets every day is a particularly visual perk of buying near the ocean. 
But if corrosive salt air, rising sea levels and stifling humidity are concerns, there's nothing wrong with finding refuge in Hawaiʻi's verdant mountain ranges. While Hawaiʻi and postcard-perfect beaches go hand in hand, the Islands also sport some of the greenest, most tropical mountain ranges in the nation. And you can live there! "Living in the mountains, surrounded by beautiful Hawaiian  … flora is a very healthy and happy lifestyle," says Ono. "The weather is usually cooler, more comfortable and the air is cleaner. Living in the mountains is simply peaceful." Those who love to hike will thrive in our mountainous regions, offering panoramic views of the lush greenery, while surrounded by gorgeous trails to explore. 
Last, but definitely not least, is privacy. As there are no private beaches in Hawaiʻi—it's actually a public offense and misdemeanor to block access to beaches—homes closer to the shoreline may have to deal with strangers stepping through their backyards to get to the beach. "Beaches in Hawaiʻi aren't owned and therefore having a beachfront property may come with unwelcome visitors," says Shope, who was a top producer and salesperson in 2013 for List Sotheby's International Realty. "Living at the beach can be noisy and not very private," says Ono, who notes that those looking for a more "local lifestyle" may want to head toward the mountains, which are "less frequented by visitors."
If you're looking to purchase a piece of paradise, visit List Sotheby's International Realty on its website to find its list of real estate agents and properties. 
Cheryl Shope, Realtor, HI License RS-68317, (808) 330–2533, cshope@listsir.com. Find her agent profile page here.   
Seiko Ono, Realtor, HI License RB-21440, (808) 721–1125, sono@listsir.com. Find her agent profile page here.