Living on Kilauea: "Crystal clear to vog fear"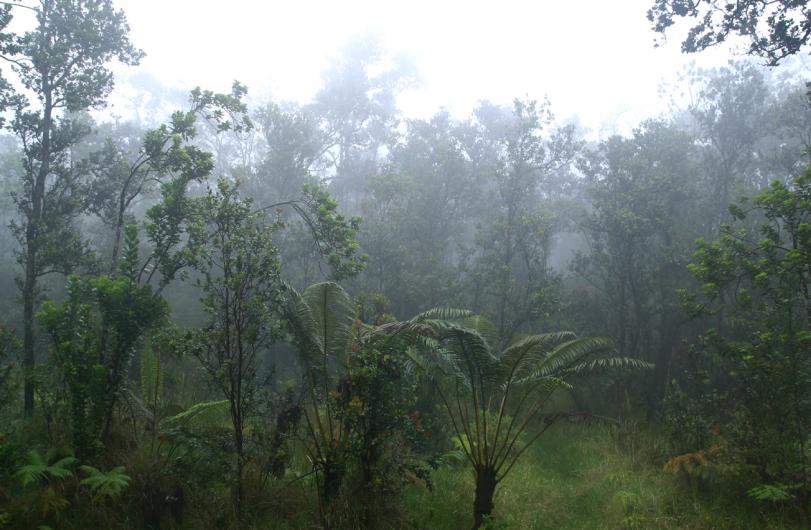 Our friend, Big Island writer Bill Harby, wrote us this morning with a report on vog conditions at his home in Volcano Village near Kilauea's summit.

Wow, in a matter of minutes the air and skies in my neighborhood went from crystal clear to vog fear.
This is what my backyard looked like yesterday afternoon. It looked a lot like this when I woke up this morning, too.
I live five miles from the summit of Kilauea volcano and about 15 miles from the erupting cinder cone Pu'u O'o—both of which are spewing steam and sulfur dioxide gas right now.
The vog arrived suddenly yesterday. There were clear skies. I blinked. And we were all socked in.
This may force me to evacuate my home in the coming hours. Or not, if our beloved Hawaii tradewinds kick in again. Then we'll be breathing easy again.
Meanwhile, my windows are all shut and I'm laying low. As far as vog conditions go, it's minute-to-minute here.
I'll give a shout (or loud cough) when things change.