Local's Guide to Hawaii: Author Kaui Hart Hemmings
The bestselling author of "The Descendants" shares the Hawaiʻi experiences and places that she loves.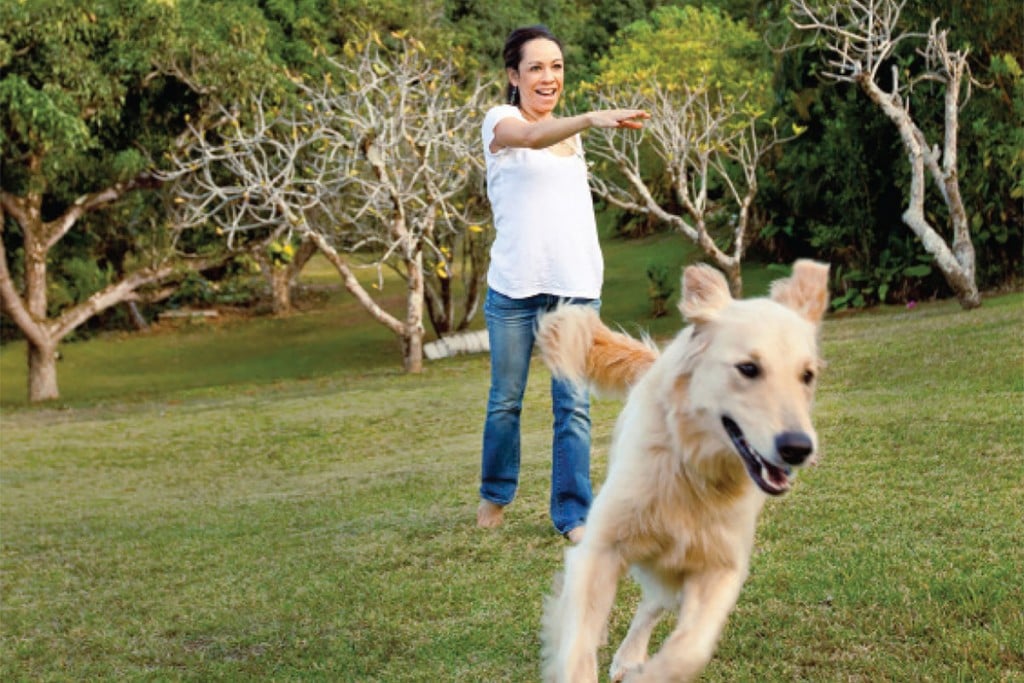 What Kaui Hart Hemmings has accomplished as a Hawai'i writer is nothing short of impressive: Her first book, "The Descendants," was a New York Times bestseller, published in 22 countries and turned into an Oscar-winning film directed by Alexander Payne and starring George Clooney.
But why stop there? Her next novel, "The Possibilities," was optioned by Jason Reitman and Fox Searchlight and Oprah named it as a must-read. Then she penned three more books and a story collection. (As if working with George Clooney wasn't enough!)
These days, Hemmings lives on O'ahu with her family and writing in the place she loves.
Q: What's a memorable experience you've had in Hawai'i?
KHH: Horseback riding in Waimea on Hawai'i Island. I love Waimea because it's such an authentic Hawaiian experience and yet, as a local, I feel like I'm in another place. Roller-coaster hills, endless pastures and, in the distance, snow-capped Mauna Kea. I recommend Dahana Ranch for the sweeping views, the wonderful staff and the relative freedom you're given on the range.
Q: What's your favorite museum in Hawai'i?
KHH: Doris Duke's Shangri La Museum of Islamic Art, Culture & Design. The home itself, the history of Doris Duke and the collection of Islamic art and its setting in Diamond Head—the place is unbelievable.
Q: What's your favorite hike on O'ahu?
KHH: Since I begin and end each day with it in my sights, I'll say Olomana. The mountain comprises the bulk of our view from the backyard. It's about 2 ½ miles, with an elevation gain of 1,643 feet. It's a rigorous hike with a variety of views. You're able to see the spectrum of the Windward Side of O'ahu: Maunawili, Kailua, Kāne'ohe, Waimānalo, the ocean and the back valleys. The last stretch of this hike is difficult and dangerous—there's often a constant whir of helicopters rescuing the wounded or the afraid—so you need to check your ability and ego. When you get to the top, you feel like you're standing on a mere slice of land. I like being overwhelmed by nature, yet managing it in some way. The best experiences have to involve a little amount of risk.
Q: Where do you like to take visitors?
KHH: A perfect place for panoramic views of Kailua Town, the Windward Coast and the sharp, sheer cliffs of the Ko'olau Mountains is the Pali Lookout. I love the climate and the wind here, the old highway and the visceral sense of history. My grandmother used to haul everyone up the Old Pali Road to school. It's the site of the Battle of Nu'uanu where King Kamehameha conquered and united the chain of Islands. The unfortunate losers were pushed off the cliff.
Q: What's your favorite mom-and-pop store?
KHH: BookEnds (600 Kailua Road, #126) is a wonderful Kailua bookstore with a selection of new and used books. The people who work there are true bibliophiles and always have solid recommendations. I love the stacks of books, the pleasant disorder. It's a true book store, a rarity in Hawai'i, and lends itself to curiosity and discovery. You'll find the latest fiction and nonfiction, classics, a wonderful selection of children's books and local writers like Malia McManus and Sara Ackerman. It's my dream—and Marie Kondo's nightmare!