"Lost" star O'Quinn joins "Hawaii Five-0" for pivotal recurring role in TV crime drama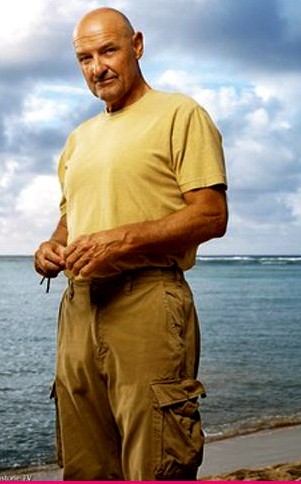 Terry O'Quinn, who won an Emmy for his role as the enigmatic John Locke on ABC's Lost, is joining the cast of our favorite re-imagined police procedural drama, Hawaii Five-O, according to a news release issued by the CBS Television Network.
O'Quinn will play a Navy Seal Lt. Commander who trained McGarrett (Alex O'Loughlin) and served with his father in Vietnam. "He's a man with secrets, holding some of the answers to the mysteries surrounding the murder of McGarrett's parents," according to the CBS release.
The character will make his debut in September, during the premiere episode of the show's second season.The exact date for the episode's broadcast has yet to be set. We'll keep you posted.
The casting, of course, reunites O'Quinn with fellow Lost alumnus, Daniel Dae Kim, who said the Hawaii Five-O is lucky to have the 58-year-old actor slated for the recurring role. "He's a great actor who brings a sense of ease and professionalism to every project he works on, and I'm excited to work with him again," Kim said in the release.
Peter Lenkov, Hawaii Five-O's executive producer, added: O'Quinn's character, who we will meet in the premiere, is going to be a major contributor to our team…because he taught McGarrett everything he knows."
O'Quinn won an Emmy Award in 2007 for his supporting role in the Lost series, which was filmed on Oahu. His television credits also include: JAG, The X-Files, Alias, The West Wing, Millenium and Harsh Realm.
Along with Kim and O'Loughlin, Scott Caan, Grace Park and Masi Oka star in Hawaii Five-O, which CBS describes as "a contemporary take on the classic series about a new elite federalized task force whose mission is to wipe out the crime that washes up on the Islands' sun-drenched beaches." The first season of Hawaii Five-O was filmed in many familiar Oahu locations, ranging from the Manoa Falls rainforest area to Honolulu's Washington Place, which was the official residence of the Hawaii's governors until 2002, when it became a historic house museum.