Lyft and Uber can now pick you up from the Honolulu airport
The three month pilot program will give HNL arrivals more ride options.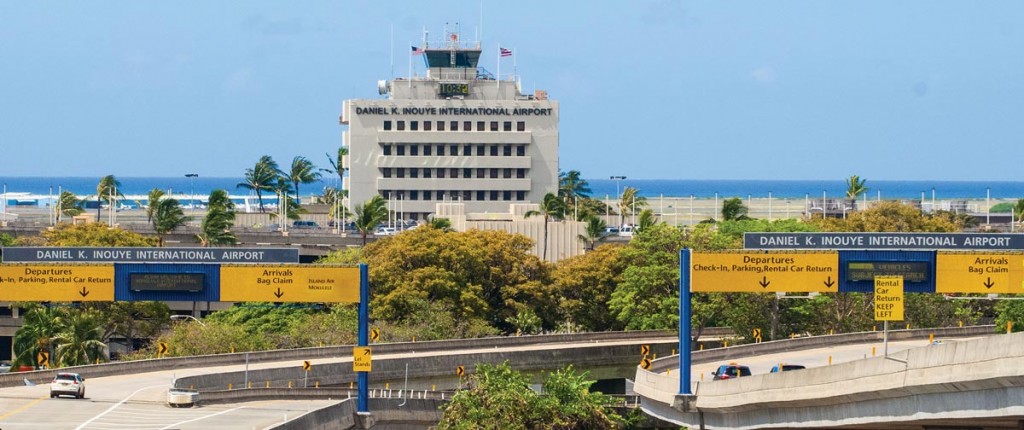 Good news for travelers expecting to touch down in Honolulu at the Daniel K. Inouye International Airport in the near future. As of December 1, ride-hailing companies Lyft and Uber have been granted temporary permission to pick up riders at HNL.
The change in airport protocol is part of a three month pilot program in which both companies will follow the State's regulatory guidelines, including protocols, fees and taxes.
Two designated pickup locations, marked by painted Uber and Lyft logos, can be found on the second level median. One is across from Lobby 2 at the Interisland Terminal and one is across from Lobby 8 at the International Terminal.
Previously, Lyft and Uber drivers were granted permission to make curbside drop offs but were prohibited from responding to ride requests from within the airport grounds. This left Honolulu arrivals with three options for ground transportation: arranged pickup, taxi or public transportation.
"Oahu residents and visitors will benefit from having another convenient, affordable transportation option at the airport," says Andrew Magaña, senior manager for Uber in Hawaii.
The state Department of Transportation will watch to see if the additional options decrease overall wait times, especially in peak hours, during the three months.
For more information, visit Lyft at lyft.com/airports/hnl and Uber at uber.com/airports/hnl.