Making an Impact: Sustainable, Fair Trade Coffee From Kaua'i Coffee
Kaua'i Coffee is triple certified by leading social, sustainability and environmental advocates.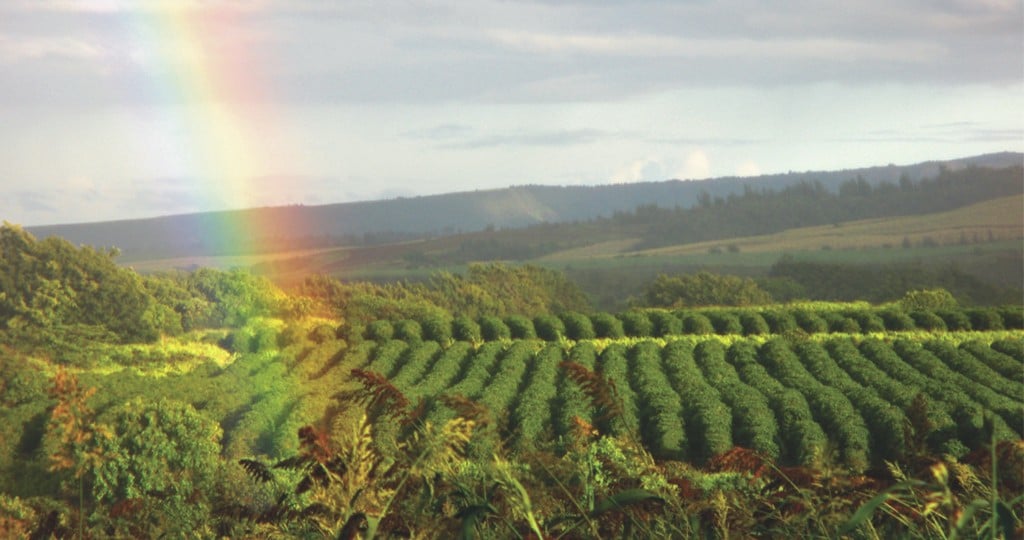 There's more to Kaua'i Coffee than meets the eye. As the largest coffee farm in the United States, one might think the Kaua'i farm and its four million coffee trees are just like any others. Sure, the trees have green leaves and sweetly scented blossoms that give way to brightly colored coffee cherries and delicious beans just like any other coffee tree. However, this island-grown coffee also brings something truly unique to the coffee industry.
100% Kaua'i Coffee has earned the unique distinction of being triple certified by leading sustainability advocates. When you drink 100% Kaua'i Coffee, you're choosing coffee that is not only fair trade, but also better for people, plants and the planet. Kaua'i Coffee is proud to receive recognition from these certifying organizations and to display its commitment to environmentally friendly and sustainable farming practices.
Triple Certifications
Working to earn certification has helped Kaua'i Coffee move forward and take action on important long-term sustainability goals.
Non-GMO Project Verified: Non-GMO Project verification has been the market's trusted seal for GMO avoidance for more than 10 years. Kaua'i Coffee harvests many unique coffee varietals on the 3,100-acre Kaua'i Farm and each plant is as authentic as nature intended.
Rain Forest Alliance Certified: The Rainforest Alliance certified seal stands for efficient farm management that reduces soil erosion, water use, pollution and waste, while also protecting wildlife and reducing threats to the environment and human health. Kaua'i Coffee preserves the island's natural beauty and biodiversity by practicing sustainable farming methods such as on-site composting, cover crop usage and water conservation.
Fair Trade Certified: Goods that are Fair Trade Certified provide safe working conditions and sustainable livelihoods while protecting the environment and giving back to the communities where coffee is cultivated. At Kaua'i Coffee, 'ohana (family) is at the center of everything. Kaua'i Coffee respects and uplifts its associates by providing fair wages, health care, retirement savings plans and a safe working environment.
Growing coffee you can feel great about sharing with your 'ohana is Kaua'i Coffee's passion. Triple certification and orchard sustainability are just the beginning for this green-minded coffee farm. It will continue to work towards its sustainability goals, create healthier soils, further reduce synthetic fertilizer and herbicide use, mitigate irrigation requirements and produce the best Hawai'i-grown coffee available.