Maui and Kauai counties begin ban on plastic shopping bags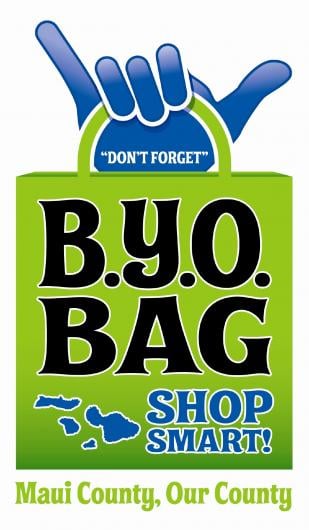 Beginning this week, businesses on Maui and Kauai will not be able to provide most types of plastic shopping bags to customers. The ban on the bags are part of new laws enacted in both island counties.
What does this mean if you visit a retailer or restaurant on either island?
Those businesses will be required to offer recyclable or eco-friendly reusable shopping bags to you for sale or for free. Otherwise, customers are also, of course, encouraged to continue using their own eco-friendly bags when shopping.
The goal of the new laws on both Maui and Kauai is to stop plastic from littering the environment and endangering marine animals that ingest or are entangled in them. Stores that don't comply with the new law will face a $500 a day fine.
The ban also includes the islands of Molokai and Lanai, which are part of Maui County. Oahu and Hawaii (Big Island) counties are not enacting a similar ban yet.
The Maui County Recycling Office estimates that 50 million plastic shopping bags are used every year on the Valley Isle, or about 350 per resident.
San Francisco was the first U.S. city to prohibit plastic shopping bags in April 2007.
To learn more about plastic bags and how they affect the environment, visit the Sierra Club's site PlasticMenace.org.