Maui chef Sheldon Simeon tapped for Bravo's "Top Chef: Seattle" competition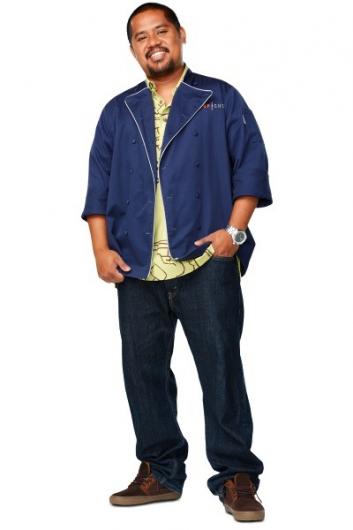 One of Hawaii's own top chefs, Sheldon Simeon (executive chef at Star Noodle in Lahaina, Maui) will compete with 20 other culinary contenders in the next season of the popular Top Chef television show on the Bravo cable channel.
Titled Top Chef: Seattle, the show's 10th season is slated to premiere on Wed. Nov. 7. Among the roster of judges will be Wolfgang Puck, Tom Coliccio, Emeril Lagasse, Gail Simmons, and Hugh Acheson.
Simeon, 30, is known for combining traditional comfort foods tied to multiple cultures in Hawaii, ranging from Portuguese to Filipino communities, and adding creative and delicious twists.
The Hilo native is two-time James Beard semifinalist — for "Rising Star" and "Best New Restaurant," both in 2011. Also in 2011, Maui Nokaoi Magazine named him "Chef of the Year." Earlier this year, Food & Wine Magazine named Sheldon "Best New Chef People's Choice" (2012) nominee.
We featured Simeon in HAWAII Magazine's "Guide to Local Eats" (November/December 2011). In a feature in which chefs shared their favorite local comfort foods, Simeon discussed one of his go-to dishes: fried rice. Also, in HAWAII Magazine's current issue, our "Best of Hawaii 2012" staff picks singled out Simeon's two restaurants: Star Noodle and Leoda's Kitchen and Pie Shop (Lahaina area). Both won the category titled "Best Excuse to Eat Your Greens." Staffers raved about melt-in-your-mouth fried Brussel sprouts and crunchy Hana-grown pohole accented with Maui onion, dried shrimp and seaweed. Leoda's, an everything-from-scratch diner, also won the staff pick for "Best New Restaurant: Maui."
For more information about the Top Chef show, click here.