Maui Film Festival returns in June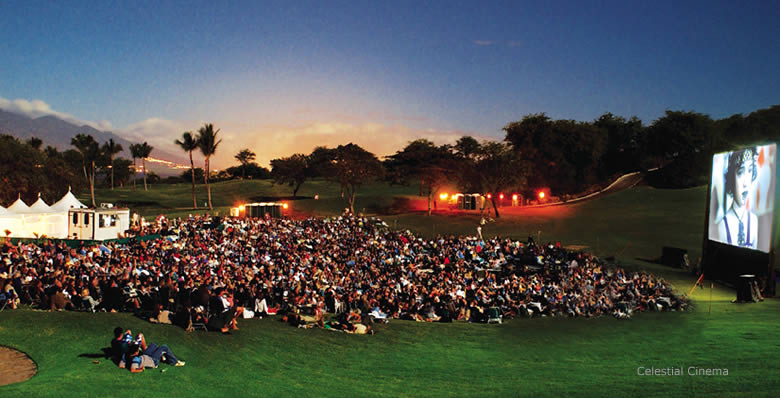 Here's a new rule.
If you're going to host a film festival in Hawaii, take advantage of the fact that you're hosting a film festival in Hawaii.
No one knows this better than the folks at the Maui Film Festival, which opens its ninth year of film screenings from June 11 through 15.
The fest's main venue is a 50-foot-wide screen on the Wailea Resort golf course, showing films under the stars with full digital sound. Another screen is perched on the sands of Wailea Beach fronting the Four Seasons Resort Maui at Wailea, and another on the rooftop of the Wailea Beach Marriott Resort & Spa.
Take that, Sundance!
The five-day festival includes outdoor culinary events, moonlight dances, live music and the usual awards film fests give out to entice celeb actors to make an appearance. This year, Pierce Brosnan, Felicity Huffman, Virginia Madsen and Dennis Quaid get Maverick, Nova, Navigator and Galaxy awards, respectively.
Huffman, of "Desperate Housewives" fame, at least has a film on the festival schedule, "Phoebe in Wonderland." She'll be at her flick's Maui Film Festival screening on June 13.
Passes for Maui Film Festival screenings and tickets for special events and parties are available for purchase here. Tickets for several events are free if you scoop them up early. You'll find a full schedule of fest events at the film fest's Web site as well.
One other great thing about the Maui Film Festival: If you don't like film, there's always the beach.