Maui golf exec gets kudos for Kaanapali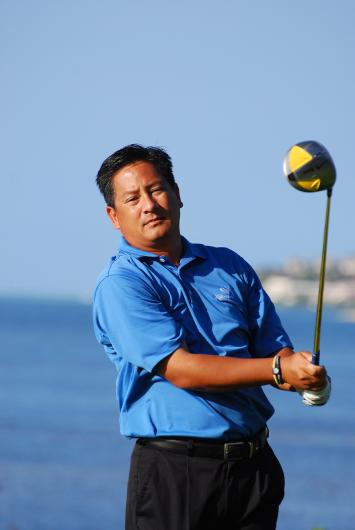 Folks taking in a round of golf at the famed Kaanapali Golf Resort on Maui can take comfort knowing that it's run by one of the world's best.
Golf Inc., a national magazine focused on the business side of the golf industry, has placed Kaanapali Golf Resort general manager Ed Kageyama on its 2008 Most Admired Operators list.
It's a big deal for Kageyama and Kaanapali Golf Resort. Only 20 golf course professionals worldwide are honored with a place on the annual list, decided by international golf executives and industry insiders collected by the magazine.
Kageyama (that's him in the pic) has worked in Hawaii golf management positions since 1991—his first gig was assistant pro at Oahu's Turtle Bay Resort. He's run Kaanapali Golf Resort since 2002, overseeing its recent $13 million renovation and helping bring the ESPN broadcast PGA Tour Wendy's Champion Skins Game to the property in February.
Kageyama struck deals with the Golf Channel bringing destination travel show Golf With Style to Kaanapali, and even co-hosted the network's Golf Academy Live series. The resort was also the host course for the most recent season of the Golf Channel's popular reality show Big Break, which began airing in April.
Born and raised on Oahu, Kageyama keeps in swing with the Hawaii golf scene outside of Kaanapali as well. He is the current head coach of Punahou School's girls' golf team, the current high school state champions.
Teeing off in Hawaii? Click here for more HawaiiMagazine.com golf posts.