Maui Ocean Center celebrates 10th birthday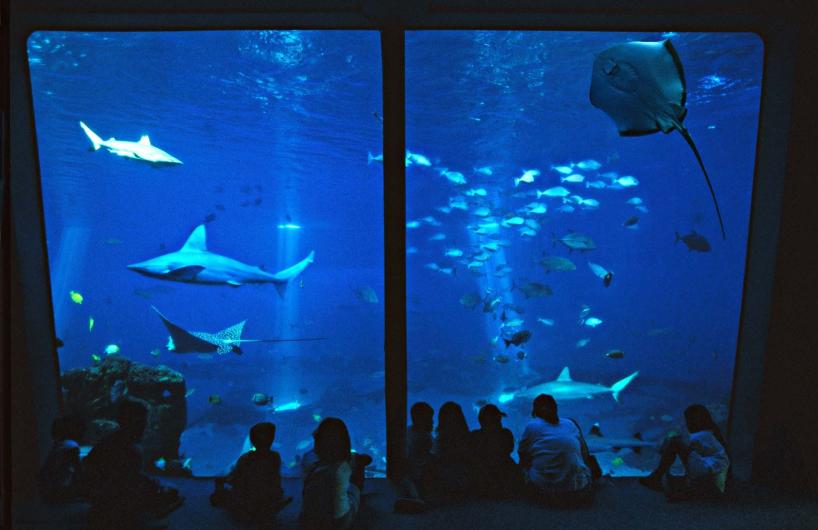 It's always a good month to visit Maui. But, if you love aquariums, this is an especially good month.
Hawaii's finest private aquarium, the Maui Ocean Center, celebrates its 10th birthday all month with events, activities and entertainment.
Some highlights:
March 13 @ 10:30 a.m.: Happy Birthday
The Maui Ocean Center's actual anniversary date. There'll be entertainment, crafts for kids and birthday cake. Admission for the day is only $10 if you purchase tickets here.
March 13 @ 6 p.m.: A Night at the Reef
The aquarium reopens for evening views of its Living Reef exhibits, presentations on Hawaii's coral reefs and video of live coral spawning. Admission is $18. Reservations recommended, 808-270-7088.
March 17-26, from 9:30 a.m.: "Only in Hawaii" Naturalist Tours and Presentations
10 days of educational workshops and tours on different aspects of Hawaii's marine environment. Click here for tour and presentations schedules.
March 28 @ 5:30 p.m.: "Sleep with the Sharks" Aquarium Sleepover
Spend the night at the aquarium and learn about what happens to the coral reefs and marine life after hours. Feed sea turtles and hammerhead sharks. Watch movies, and enjoy pizza for dinner and pancakes for breakfast! Bummer alert: It's only for kids in grades three through eight. Reservations recommended, 808-270-7075.
Click here to find out about other Maui Ocean Center 10th birthday events this month.