Maui's Grand Wailea Resort finishes multimillion dollar renovation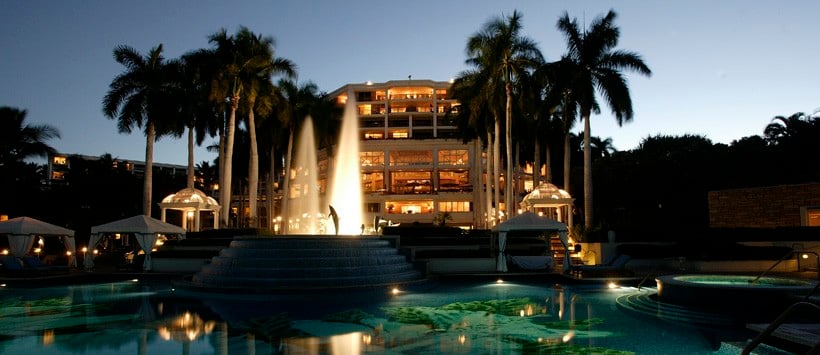 The Grand Wailea Resort Hotel & Spa on Maui this week announced the completion of more than $50 million in upgrades and renovations to its guest rooms and common areas.
Where did all that cash go?
Refurbished guest rooms at the mega-resort boast new carpeting, dark wood furnishings, freshly painted walls, frame-less shower enclosures, new artwork and 37-inch flat-screen televisions. Restaurants and lounges were upgraded. And $1.6 million was poured into the restoration of the Grand Wailea's already seriously cool Wailea Canyon pool complex.
If you're a fan of the popular TLC reality series Jon & Kate Plus 8, you'll recognize the Grand Wailea as the resort where the titular couple renewed their wedding vows with their brood in tow. Two episodes were filmed at the Waldorf Astoria Collection resort last summer.
The Grand Wailea's Spa Grande—recently ranked by Travel + Leisure as the top hotel spa in Hawaii—was fitted with new manicure-pedicure stations and a re-equipped fitness center.
Meanwhile, work is still being completed on Hoolei at Grand Wailea—a gated community adjacent to the resort property offering luxury town homes with full access to the Grand Wailea's amenities. More than 60 units of the 120-home project have been completed thus far. The remainder are slated for completion by year's end.