Maui's Kapalua Villas begins free lecture series on Hawaii's vast and varied marine life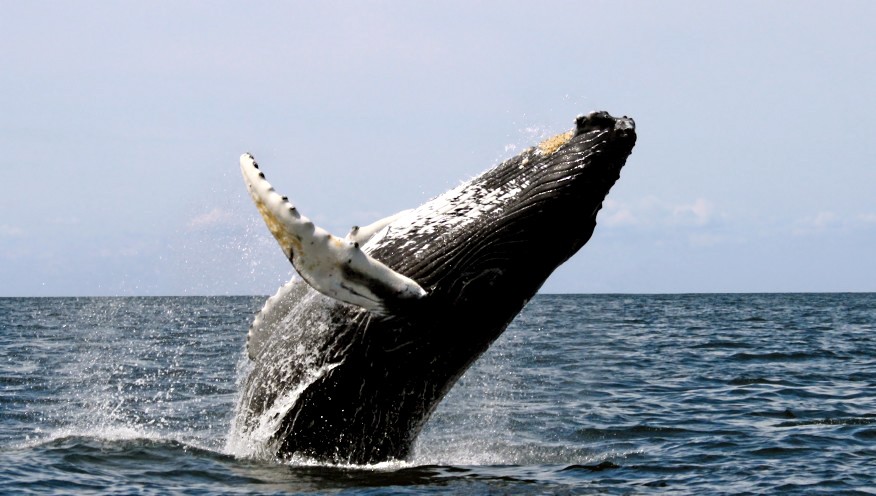 Expand your understanding of Hawaii's vast and varied marine life through Ke Kani O Ke Kai (Voices of the Sea), a new monthly lecture series offered on Maui at Kapalua Resort's Village Café and Sweet Shoppe.
The first free lecture, set for 4:30 p.m. Mon. May 2, will spotlight the majestic humpback whale, a popular annual visitor to Hawaii.
Amy Reiri, a marine biologist, who has conducted research on humpback whales and other marine mammals in Hawaii, Australia and New Zealand, will lead the Ke Kani O Ke Kai lecture series, which is open to both guests at The Kapalua Villas and the general public. Reiri will offer the lectures, focusing Hawaii's marine ecosystem, on the first Monday of each month. For more information about the series or the resort, click here.
Scientists estimate that there are 20,000 humpback whales in the North Pacific. About half this population is believed to swim to Hawaii each winter to mate, give birth and nurse their calves in warm Hawaiian waters, where they are protected. Whale-watching season in Hawaii typically spans the months between November and May.
Earlier this year, University of Hawaii researchers reported that they had found humpback whales spending winter months in the Northwestern Hawaiian Islands in addition to the main Hawaiian Islands. According to The Associated Press, scientists from the Hawaii Institute of Marine Biology and the National Oceanic and Atmospheric Administration recorded humpback whale songs, which are an indicator of winter breeding activity, in both areas.
The best way to see them up close is aboard a whale-watching tour. But in recent years — due an increase in the number of whales gliding along in the channels between the Hawaiian Islands — it has been fairly easy to spot them from the shoreline.
So, which scenic outlooks should you rush to for the, ahem, tail end of this year's season? Check out HAWAII Magazine's Landlubber's Guide to Whale Watching in the Islands — and don't forget your binoculars.