Maui's Turtle Town is the Island's Best-Kept Snorkeling Secret
If you ask someone where Turtle Town is on Maui, it's likely you could get two, maybe three different answers.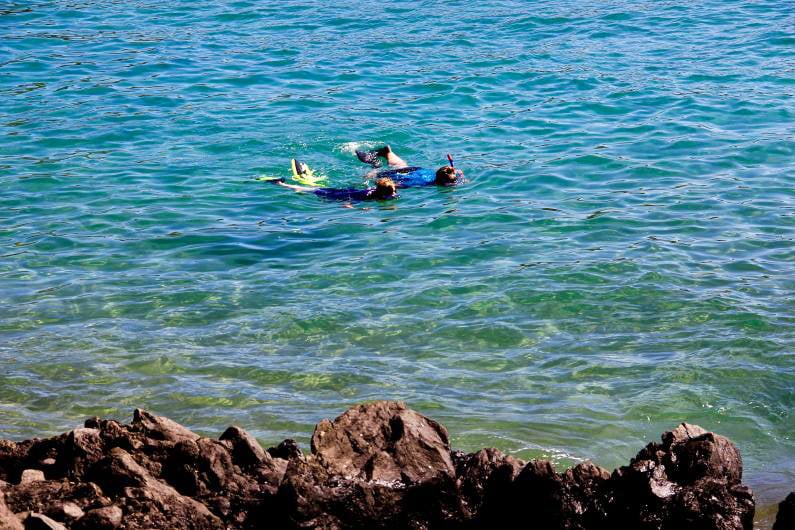 If you ask someone where Turtle Town is on Maui, it's likely you could get two, maybe three different answers. Several spots just south of Wailea from Nahuna Point to Black Sand Beach have impressive snorkeling with an abundance of turtle sightings. Best of all, none of these spots have the crowds of say, Hanauma Bay in Oahu. Maui's white-sand beaches, accessible reefs and empty coastline are a snorkeler's dream!
The area commonly considered Turtle Town starts at Makena Landing at the intersection of Makena Road and Makena Alanui Road. This area tends to be more wind-protected than the true Turtle Town and can be good for snorkeling well into a windy afternoon. Ample facilities like restrooms, parking, showers, and grassy areas are available.
However, most would agree that the true Turtle Town is at Maluaka Beach about 20 minutes south of Kihei. Maluaka Beach is easily one of Maui's best-kept secrets and certainly a hidden gem for snorkeling. This is the best spot to see turtles on the island with virtually no crowds. Just remember: look, but don't touch. These turtles are an endangered species.
Maluaka Beach is conveniently located adjacent to the Makena Beach & Golf Resort and has nearby amenities like a grassy park area, bathrooms and snorkel gear rentals on site. The entrance to Turtle Town is unmarked and easy to miss. There is no sign for Maluaka Beach (which helps to keep it isolated).
The area at the south end of the beach near the reef offers clear, calm water and diverse marine life ideal for snorkeling. Although Turtle Town is more protected from trade winds than some other spots, the early morning is usually the best time to observe marine life and swim in calm waters. Keep an eye out for other marine life including angelfish, butterfly fish, moray eels, octopus, trumpet fish, triggerfish and even humpback whales! Honu, or Hawaiian green sea turtles, are known for swimming in shallow waters and frequent the waters of South Maui year-round.
The sand-bottom, shallow area of the beach is a popular swimming spot for families with young children. There are also shaded areas, umbrellas, and chairs just steps from the water. Bring a picnic lunch, and make use of the picnic tables and views of the West Maui Mountains and the unique, volcanic caldera of Molokini.
---
From Wailea, head south on Makena Alanui Road. Take a right on Honoiki Street and a left on Makena Road to reach Maluaka Beach. Limited street parking is available right in front of the beach, and ample free parking is available a ½ mile north in a public lot.