Mauna Kea: What Visitors Should Know
Ongoing protests have halted construction of an extremely large telescope on top of Mauna Kea. Currently, the road to the summit remains closed.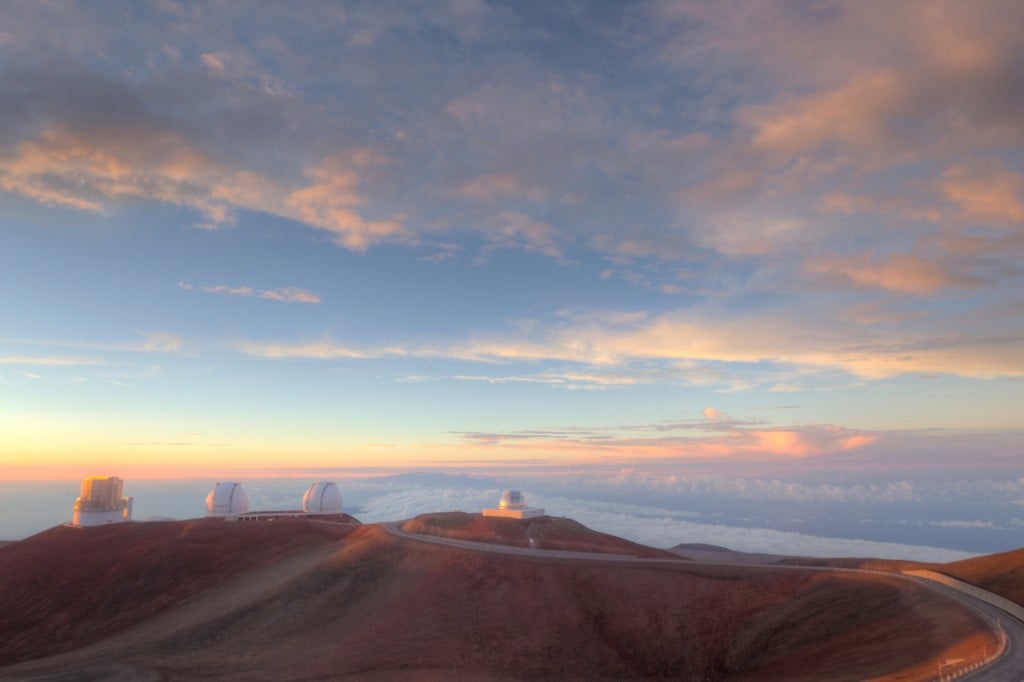 Mauna Kea Access Road, which leads to Mauna Kea's summit on the Island of Hawaii, was closed indefinitely by the state on July 15 so equipment could be moved into place for the start of the Thirty Meter Telescope construction project.
News that the Thirty Meter Telescope construction would begin sparked immediate protests by many kamaaina (longtime residents) and Native Hawaiians, across the island chain and around the world, who consider the mountain to be sacred. The standoff has halted construction and the road to the summit remains closed.
For travelers, this means the summit is inaccessible and the Mauna Kea Visitor Information Station is closed. Some operators that lead Mauna Kea tours, such as Hawaii Forest and Trail and KapohoKine Adventures, are still running their nighttime star programs. The operators are not able to reach the closed summit, but they are taking visitors on alternate routes to other parts of the mountain to stargaze.
Similar to 2015, when the Thirty Meter Telescope was last scheduled to start construction, protesters have been arrested for blocking the road, and numerous politicians and celebrities have voiced their opposition to the project, including "Aquaman" star Jason Momoa. Dwayne "The Rock" Johnson also visited Puuhuluhulu, where an increasingly large number of activists are camped, across the street from the entrance to the summit road.
Mauna Kea is currently home to 13 telescopes operated by astronomers from 11 countries. It was chosen as a prime location for the proposed Thirty Meter Telescope—the proposed site is higher than 13,000 feet and above 40% of the Earth's atmosphere. The telescope would provide nine times the collecting area of the current largest visible-light telescope in the world, with the potential to see farther into the universe than ever before.
To many, though, Mauna Kea is the most sacred mountain in Hawaii, and its peaks, in Hawaiian tradition, were considered kapu (forbidden) to all except for the highest chiefs. Its name translates to "Wakea's Mountain," and its cultural history connects Native Hawaiians to their own creation story, when Papa, the Earth Mother, and Wakea, the Sky Father, created the Islands. Mauna Kea, which is the highest point in Hawaii, is seen by many as the umbilical cord, or piko, that ties Wakea to the earth and to the Hawaiian people.
Negotiations between the state and county of Hawaii and the activists are ongoing, and it's unclear at this time when the state will reopen the summit road to the public.
For updates, click here.