Na Wahine O Ke Kai: The world's most prestigious women's outrigger canoe race happens this Sunday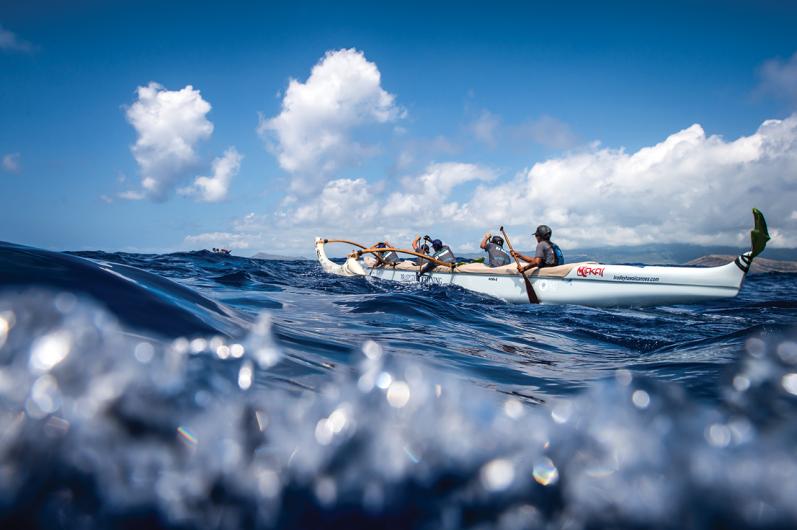 Let the countdown begin! Hawaii is just days away from the most respected and celebrated long-distance race for women in outrigger canoe paddling. On Sunday, September 25, the world-renowned competition, Na Wahine O Ke Kai, sets off from Molokai's Hale O Lono Harbor to Duke Kahanamoku Lagoon in Waikiki.
That's 41 miles, non-stop, in the open ocean.
After the cancellation of last year's race due to extremely adverse weather (the first time Na Wahine O Ke Kai has been cancelled in 35 years), this year holds even more anticipation and excitement than ever. Hundreds of paddlers are hungry to put their skills to the test and push the limits of their teams.
"It's the ultimate challenge," says Haunani Olds, co-founder of Na Wahine O Ke Kai, "in skill and camaraderie. The Kaiwi is just special for paddlers."
Women's crews from across the Islands, Polynesia, mainland U.S., Japan and Australia train year round to cross the Kaiwi Channel, considered one of the most difficult in the world for its unpredictable water conditions.
But the Kaiwi Channel has a long and once divisive history for the sport of outrigger canoe paddling. For more than 30 years, the channel was reserved only for men's paddling in their annual race, the Molokai Hoe. The Kaiwi Channel was deemed too dangerous for women to attempt for decades—that was until two all-women crews, some of whom form the Na Wahine O Ke Kai board of directors, crossed the channel in secret in 1975 to prove women could once and for all.
The historic crossing paved the way for the Na Wahine O Ke Kai we know today.
In the September/October 2016 issue of HAWAIʻI Magazine, we tracked down these original crew members to share their stories of that epic Sunday morning they defied the odds for female paddlers everywhere.
We'll also be hosting a free talk story event with these women at The Surfjack Hotel & Swim Club in Waikiki on Wednesday, September 28 from 6 to 8 p.m. Hear them recount that incredible morning in person and meet these amazing pioneers of the sport—it will be the unofficial post-race party of Na Wahine O Ke Kai just days after the race this weekend!