New Discovery Channel show, 'Pacific Warriors,' features Hawaii kayak fishing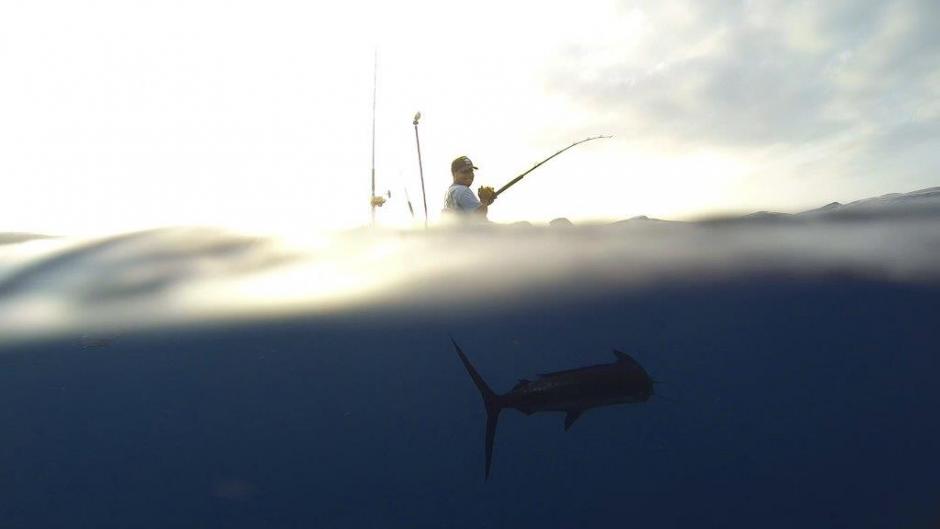 Discovery Channel's latest show about Hawaii, "Pacific Warriors," premieres on Friday, Oct. 23 at 7 p.m. Hawaii Standard Time (10 p.m. EST) starring Hawaii men and women who go out to sea alone to catch fish such as marlin, tuna and mahi mahi. Similar to Ernest Hemingway's book The Old Man and the Sea, the "Pacific Warriors" voluntarily put themselves in challenging situations to catch big game and provide for their families.
Isaac Brumaghim is regarded as the godfather of kayak fishing in Hawaii, and the 40-year-old father and husband supports his family as a commercial fisherman. He started the governing body of kayak fishing, Aquahunters, that runs tournaments and has helped grow this sport for the past decade. He hopes that the audience in Hawaii will be proud of the work that he and his peers have been doing for the sport of kayak fishing and pride of the Islands.
"'Pacific Warriors,' I feel, is going to represent a lot of what [kayak fishermen] do here, genuinely and authentically as best as they can. And we did a lot of work to make sure that is going to happen," explained Brumaghim. "I just want [the audience] to know we did the best we could to give an authentic Hawaii … we did our best to give Hawaii something to be proud of."
Another noteworthy fishing personality joining Brumaghin on "Pacific Warriors" is free-diving, living legend Kimi Werner. The 35-year-old wahine is a former national free diving champion and travels the world extensively for fishing trips and to speak about sustainability. While Brumaghin uses fishing poles on his kayak to hook big game, Werner utilizes this vessel as a float for her catch and get to her blue water dive spots. According to her, there are countless ways a kayak can help with free diving and she is also hopeful that "Pacific Warriors" will be a source of inspiration for everyone who watches the show.
"I think the work it takes to go out kayak fishing or diving, it takes a special and certain type of person to understand it because you're going back to doing things in a more simple way even though it's not easier," she says. "I think putting in all of that hard work is what makes the payoff more meaningful to you and I'm hoping that people will get a glimpse of these group of guys who are out there doing this and have been doing this long before they thought it would go anywhere in Hollywood."