New Disney Hawaii resort underway. What it will look like.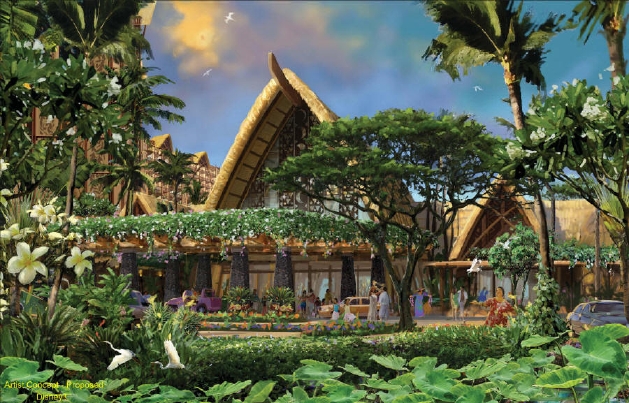 Four massive cranes now tower over the palm trees at the 21-acre West O'ahu site of the new Disney Vacation Club Resort Hawaii.
Concrete's been poured for the foundations. But building 350 hotel rooms and 480 multi-bedroom vacation "villas"—not to mention spas, pools, restaurants, banquet spaces and kids clubs—takes time. At the moment, there's just a vast, dusty, busy construction site, surrounded by a green fence.
"We're magic," says Disney Vacation Club spokeswoman Diane Hancock. "But even pixie dust takes time to work."
The project, first unveiled last October, is on schedule to open in 2011 at Ko Olina Resort & Marina—but Disney is reluctant to say just when in 2011 the resort will start accepting reservations.
There were some worries about how Disney's powerful corporate brand would collide with a Hawaiian sense of place. "We realize Hawaii is a unique place to enter with a business," says Hancock. "But we've been surprised at how graciously we've been welcomed to Oahu."
Part of that welcome may stem from assorted good works: Disney has given $100,000 to local high schools and sponsored the free-movies-on-the-beach program in West Oahu communities.
But will the resort be Disneylike? Or purely Hawaiian? Or some hybrid of both? "That's in the hands of our Imagineering Group," says Hancock. "We're doing a lot of listening and learning, so plans are still evolving."
View of resort porte cochere
View of resort gardens looking toward the ocean
View of resort entrance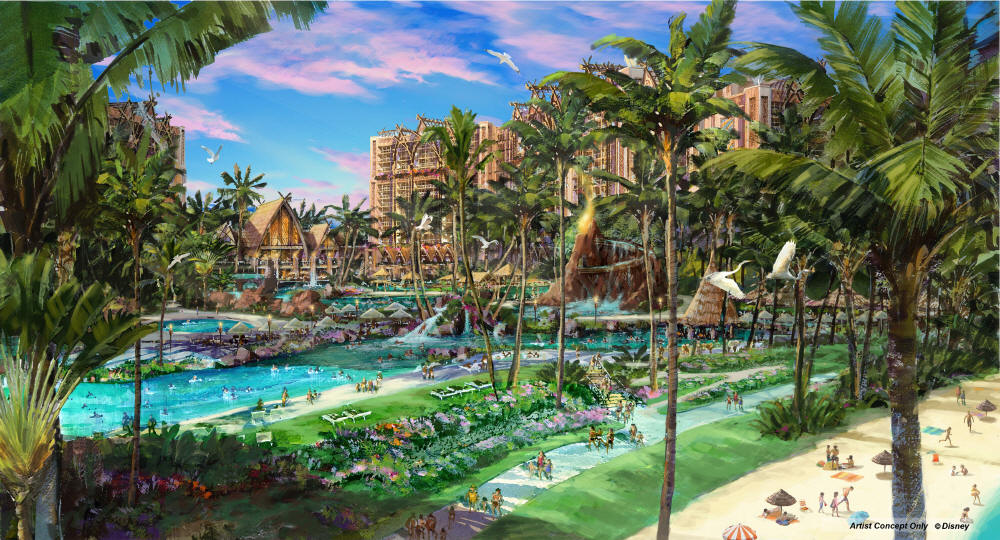 Another view of resort gardens