New Hawaii music festival expands Na Hoku Hanohano Awards celebration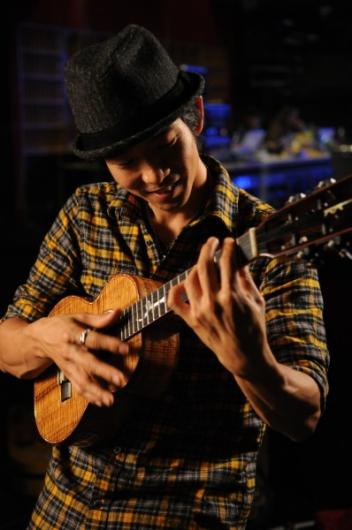 If you love Hawaiian music (or even just kind of dig it), start making plans to be on Oahu in May.
The music of Hawaii and the artists, past and present, who create it will be celebrated with a new four-day festival in May, anchored by the 2010 Na Hoku Hanohano Music Awards.
The first annual Na Hoku O Hawaii Music Festival will include the 33rd annual edition of the premier Hawaii music industry awards ceremony, Na Hoku's annual Lifetime Achievement Award luncheon and a handful of new music-related events including live performance stages throughout Waikiki.
Festival events will take place at the Hawaii Convention Center in Honolulu and at various Waikiki venues from May 27-30.
The good news if you're staying in Waikiki during the fest? The majority of the Na Hoku O Hawaii's events will be happening near you, and open to the public.
Satellite festival music stages will be set up at venues throughout Waikiki on the evenings of May 28 and 29. The line-up of Hawaii musicians already set to perform at these includes a profusion of past Na Hoku Hanohano Award winners and nominees. Among the musicians: Amy Hanaialii, Jake Shimabukuro, the Makaha Sons, Hoku Zuttermeister, Henry Kapono, Cyril Pahinui, Kaumakaiwa Kanakaole, Mailani and more.
The Hawaii Academy of Recording Arts' annual Lifetime Achievement Award luncheon welcomes five new honorees to the fold on the fest's third day, May 29. Workshops, demonstrations and exhibitions spotlighting Hawaiian music, arts and crafts will also be a part of the fest's event mix, leading up to the gala Na Hoku Hanohano Music Awards ceremony, at the Hawaii Convention Center, on May 30.
If you can't attend the ceremony, the 2010 Na Hoku Hanohano Awards red carpet arrivals and ceremony will at least still look terrific at home or in your hotel room—produced and broadcast live in High Definition on Hawaii TV station KGMB. Can't be here in Hawaii? The awards ceremony will also be streamed live on the Web.
HawaiiMagazine.com will let you know where to go on the Web to watch the 2010 Hoku Awards as soon as we do.
For a list of Na Hoku O Hawaii Music Festival events, schedules and more information, visit www.nahokufestival.com