New Kilauea Volcano photos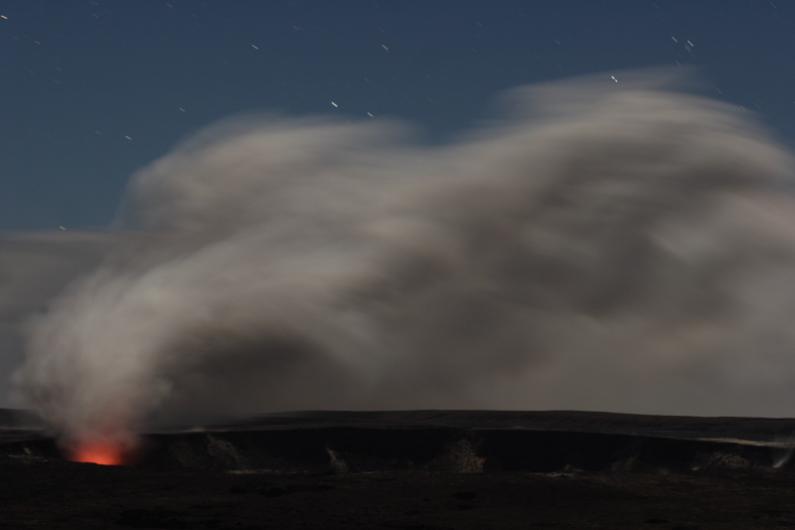 These images are just in from Donna and Stephen O'Meara. They were snapped on the evening of March 19 and early morning March 20, of the Kilauea Volcano steam and ash eruption at Halemaumau Crater in Hawaii Volcanoes National Park.
As mentioned in our last eruption post, Donna and Stephen live in the Volcano Village area, not far from Kilauea's summit.
Mahalo to the O'Meara's for sharing the photos with HawaiiMagazine.com visitors! You can contact them at someara@interpac.net.
UPDATE, 3/22/08: Just received the photo below of Halemaumau Crater from the O'Meara's. It was taken on the evening of March 16, two days before the Halemaumau blast. Notice the difference in size of the steam and ash plume, pre-blast. Thank you, Donna and Stephen!