New map locates scores of public access points for Oahu beaches, shorelines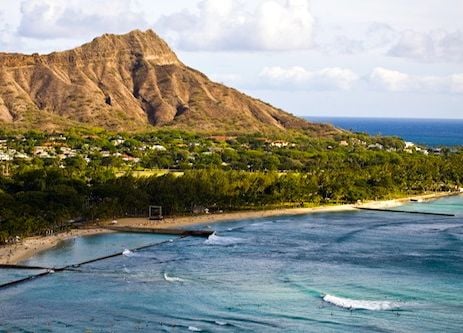 While signs for Waikiki and other iconic Oahu beach areas can be hard to miss, there are scores of shoreline public access points around the island that can be a bit tricky to find.
A new easy-to-use map-based website pinpoints public access spots to Oahu beach areas. Click here to check out the map, which also provides information about the shoreline type (sandy, rocky, or cliff, for example) and access surface area (grass, sand, dirt, etc.).
The State of Hawaii Department of Land and Natural Resources and the Office of Planning have worked collaboratively with the City and County of Honolulu and NOAA (National Oceanic and Atmospheric Administration) Fisheries to review and update information defining Oahu's public access.
In a news release issued this week, Honolulu Mayor Peter Carlisle said: "This comprehensive list and map of public shoreline access points are valuable resources for local fishermen, residents, and visitors." He added, "This is an excellent example of multiple government agencies working together to develop easily accessible information that benefits all."
The city Department of Planning and Permitting along with the state Office of Planning will coordinate with other relevant agencies to keep the information up-to-date.
For more information about public access to beaches throughout Hawaii, click here. And for ocean safety information, click here.