New Maui Vodka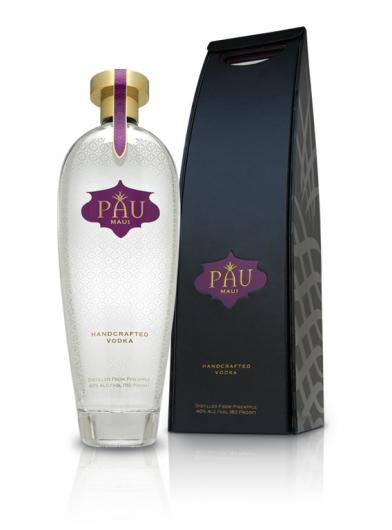 If you thought Maui had room for only one vodka, think again. Two years ago, the first Maui vodka appeared. Ocean Vodka distills grain in Idaho and bottles it on Maui with desalinated deep ocean water from the Big Island.
Another Maui firm, Pau Trading Company, recently began shipping another premium vodka, Pau Maui Vodka, throughout the Islands.
Pau Trading uses pure Maui Gold pineapple juice as the base for their vodka, an unconventional ingredient indeed. Vodka purists, there is no cause for alarm: the sweet, tart pineapple flavor disappears during the distillation and filtration process.
"There is no hint of pineapple in the taste," insists master distiller Mark Nigbur. "What the pineapple juice does is make a nice, clean mash."
When you consider that ingredients such as beets, grapes and even soybeans have been used in vodka over time, the thought of pineapples certainly doesn't stretch the imagination.
Pau Maui is the only vodka to do the entire process—from distillation to bottling—exclusively in Hawaii. Nigbur says only lab-grade glass stills are used to ensure purity of the product. "We wanted to make the Rolls Royce of vodka," says Nigbur.
Currently, Pau Maui Vodka is available in select locations in Hawaii. For more information click here or call (808) 214-8801.