New restaurant Foster's Kitchen brings fresh, surprising menu to downtown Kailua-Kona
Here are the dishes (and drinks) you need to try.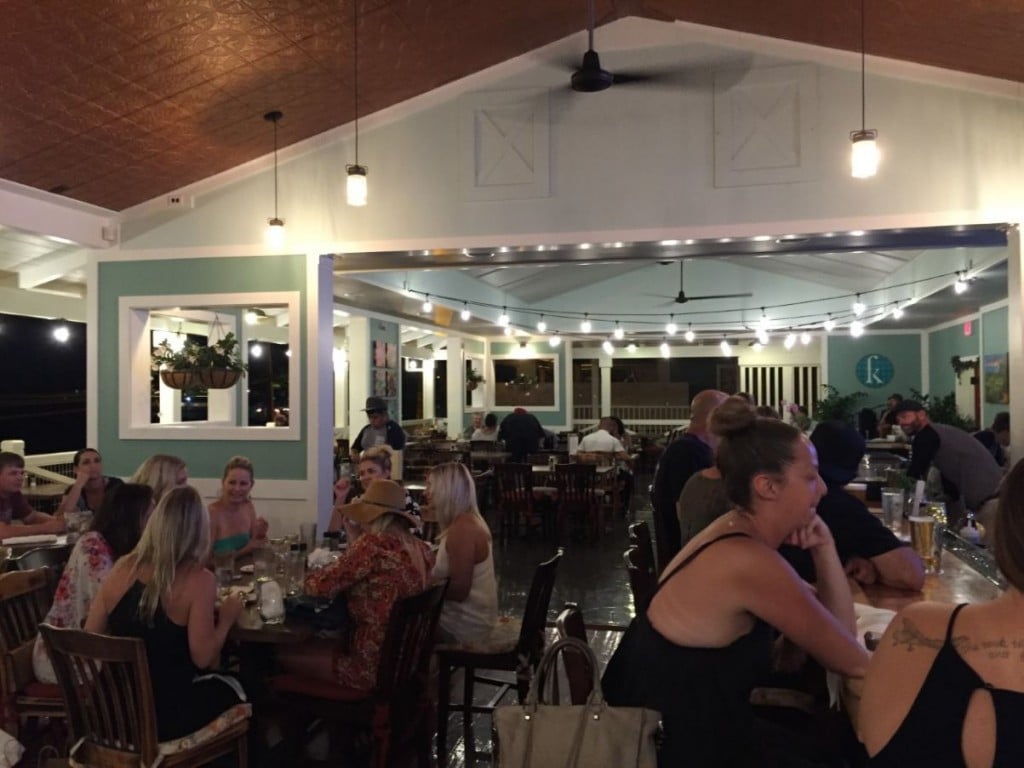 It's not often that new eateries open up right off Alii Drive in Kailua-Kona. There, popular chains mix with pubs and long-standing Island stalwarts in a way that feels entirely predictable.
So you can imagine my excitement when earlier this month Foster's Kitchen, a new eatery promising locally sourced produce and a neighborly vibe opened the doors to its airy second-floor space in the former home of the Citizen Irish Publik House in downtown.
Owner Jeffrey Foster and wife Sarah are nearly two-decade veterans of the area's restaurant industry and saw the space's opening as an opportunity to "bring something that is fresh and new to Kona." The scratch kitchen and cocktail bar opened on Oct. 3 and after my recent visit I can say confidently that they have done exactly that.
With the help of chef Sheldon Meza, the team has innovated a menu of American comfort classics. Foster estimates 80 to 90 percent of all of the produce used comes from Hawaii and all ingredients are fresh and never frozen.
You'll find whipped goat cheese bruschetta with caramelized Maui onions, shrimp and crab pesto lollipops and "firecracker chicken wings" that are marinated in Hawaiian chili brine for a full day before being battered, deep fried and served with gorgonzola dressing. That's just the appetizers. Hungry yet?
The lunch menu includes local grass-fed beef burgers, a Szechuan ahi salad, chicken-and-beer cheese sliders on pretzel buns and cold butternut squash soup.
But it's the dinner menu that really shines. Pastas and excellent flatbread pizzas—with Big Wave beer-infused crusts and topped with local onions and peppers—compete with manchego cheese and fresh rosemary stuffed chicken marsala, lamb chops, and cheesy shrimp and grits for your attention. If you're in the mood for BBQ, they've got that too; their chicken and ribs are smothered in a local lilikoi sauce.
It's not just the food that has already garnered repeat visits in the short two weeks since Foster's Kitchen opened. The cocktail menu, featuring 14 innovative options (all reasonably priced between $9 and $11), is nothing to sneeze at either.
"When we first opened, we sold so many of the Cather in the Rye," says Foster of their absinthe, vermouth and black bitters-infused Sazerac cocktail, "that we ran completely out of rye whiskey."
Another popular choice has been the Blackberry Peach Bramble, a blend of house-made lemonade, botanical gin, peaches and blackberries served in a mason jar. Their delicious house wine also goes for an unheard-of-in-Hawaii $5 a glass.
With all this delicious food and drink, Foster's Kitchen could easily stand alone as a great restaurant, but it also has a little help from some fantastic downtown Kona views. The light blue farmhouse interior, with hanging plant baskets and crossed globe string lights, has the cozy feel of a Southern-style porch—it's all open air and mere feet from the crashing waves of the Pacific.
---
Foster's Kitchen, 75-5805 Alii Drive, Kailua-Kona, Hawaii Island, facebook.com/fosterskitchen. The entrance to the upstairs eatery is on Alii Drive. Open daily from 11 a.m. to 11 p.m with two happy hours (3 to 5 p.m. and 9 to 11 p.m.). Nightly live entertainment runs from 6 to 9p.m. when dinner reservations are recommended. Lunch mains from $9-$14 and dinner mains run from $13-$32.