NFL Pro Bowl leaving Hawaii after 2009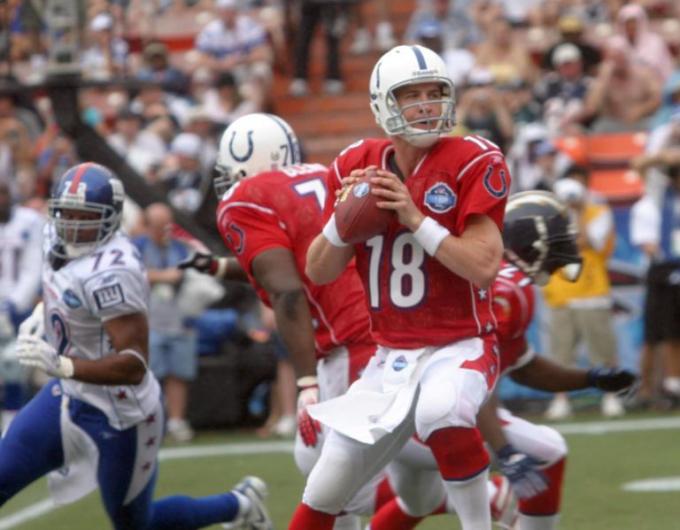 The "aloha" greeting Pro Bowl players are welcomed with at 2009's game will also mean goodbye.
The National Football League's annual all-star game, will not be played in Oahu's Aloha Stadium—its home for the last 28 years—in 2010. NFL officials announced yesterday that the game is headed eastward for the sun, sand and endless neon glow of Miami.
Along with the move to Miami's Dolphin Stadium—site of the 2010 Super Bowl—the Pro Bowl is being rescheduled to a week before the championship game, rather than after, to help generate excitement. Having both games at the same stadium is a bit of an experiment, NFL officials admit, and is not a permanent move. They further expressed a desire to return to Hawaii in coming years, making an Island homecoming very much a reality.
Hawaii Governor Linda Lingle was hopeful: "I am optimistic that the Pro Bowl will return to Hawaii in 2011."
The NFL has discussed moving the game elsewhere for years. Even Hawaii's current four-year Pro Bowl deal—which ends after the 2009 game—gave the NFL a one-year option of playing at another site during the duration of the contract.
So while the move wasn't unexpected, it is still disappointing news for the thousands of Hawaii fans who attend the game annually—not to mention the players who get to indulge in a paid vacation to Hawaii.
The effects of losing the game in Hawaii are immediate: The 2007 Pro Bowl attracted roughly 25,000 visitors, who spent about $28 million, according to the Hawaii Tourism Authority. Several Pro Bowl-themed events like Ohana Day generate money for Hawaii chapters of organizations like the Boys & Girls Club and the YMCA. NFL Charities has donated $100,000 annually to Hawaii youth programs.
For now, we've at least got the 2009 Pro Bowl to look forward to—with kick off set for Sunday, February 8, at 4:30 p.m, (Eastern time) 1:30 p.m. (Pacific time) and 11:30 a.m. (Hawaii time). The game will be aired on NBC. Haven't acquired the highly prized and equally pricey tickets for Pro Bowl 2009 yet? Click here.