NFL Pro Bowl Week in Hawaii begins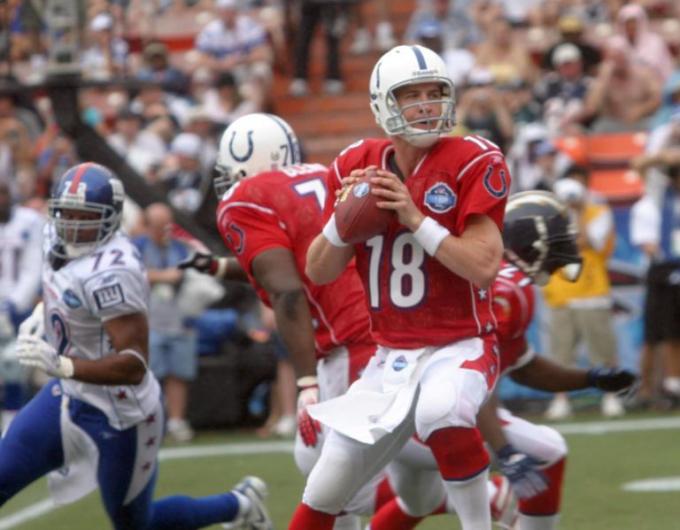 The end of another Super Bowl means two things to Hawaii NFL fans: a Monday morning date at the gym to drop Super Bowl party weight before it sticks, and Pro Bowl Week in Honolulu.

Players from the AFC and NFC leagues begin arriving today for practices and citywide events that end with next Sunday's annual NFL all-star game at Aloha Stadium.

I'll be checking out the Pro Bowl Week Kick-Off Rally, noon, at Bishop Square on Wednesday. (Bishop Square is just across the street from HAWAII Magazine's Downtown Honolulu offices.) NFL players and cheerleaders will be on hand for pictures and autographs. Admission is free.

You'll find a schedule of other Pro Bowl Week events in Honolulu—with plenty of other opportunities to hang with the players (and cheerleaders)—here.

But if you're fortunate enough to be in Honolulu this week, you'll find Pro Bowl players kicking back at beaches, restaurants, nightclubs and retailers throughout Waikiki—albeit, with one notable exception.

The big—though not all that surprising—news today for football fans in town was New England Patriots quarterback Tom Brady's decision to drop out of the Pro Bowl due to an ankle injury. Brady, you might recall, was mercilessly sacked by New York Giants players five times during yesterday's Super Bowl.

We can only imagine the pain of watching your team lose the Super Bowl in the game's final minute AND getting the breath beat out of you by the Giants' defensive line for three straight hours. So we'll excuse Brady for wanting to sit this one out at home.

Brady's teammate, receiver Randy Moss, also dropped out of the Pro Bowl this morning.

In more positive news, however, meteorologists are predicting that Oahu's current overcast skies and soggy weather will move on by Pro Bowl day. The forecast for Sunday? Partly sunny skies.

Cross your fingers.