Nobu restaurant set to open in mid-December at Four Seasons Resort Lanai at Manele Bay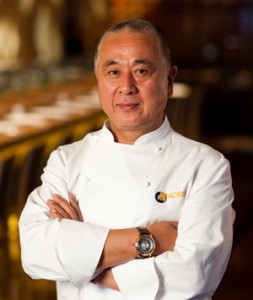 Plans are in the works for celebrity chef and restaurateur Nobuyuki "Nobu" Matsuhisa to open Nobu Lanai in mid-December at the Four Seasons Resort Lanai at Manele Bay.
In a news release issued by the resort, Tom Roelens, general manager of Four Seasons Resorts Lanai, said: "As a leader in innovative Japanese cuisine, world-renowned Chef Nobuyuki's has revolutionized the dining experience for epicureans and travelers alike," Roelens said.
He continued: "Nobu Lanai will elevate the culinary scene on Lanai and offer guests yet another exceptional experience while capturing the essence of the authentic, private island of Lanai."
In June, Larry Ellison, co-founder and chief executive officer of Oracle Corporation, the world's largest business software company, wrapped up a deal that made him the owner of all but a small slice of Lanai.
Ellison reportedly purchased 98 percent of the 141-square-mile island about $500 million. The deal includes the Pineapple Isle's two resorts, a golf club, and the island's water and electric utilities. (Maui County, in tandem with the State of Hawaii, owns the remaining 2 percent-slice of the island.)
So, is Ellison a big Nobu fan? Could be.
According to a story that appeared in the Los Angeles Times last month ("Is Malibu turning into the Larry Ellison beach club?), Ellison now owns nine houses and commercial property, including Nobu Mailbu, along the area's Carbon Beach, which is nicknamed "Billionaire's Beach."
Currently, Matsuhisa has 25 restaurants in 21 cities around the globe, including, in Honolulu (Oahu), Nobu Waikiki.
For more information about the Four Seasons Resort Lanai at Manele Bay, click here.