North Shore sunflower season is back
Here's when and how to see the sunnies before they're gone again.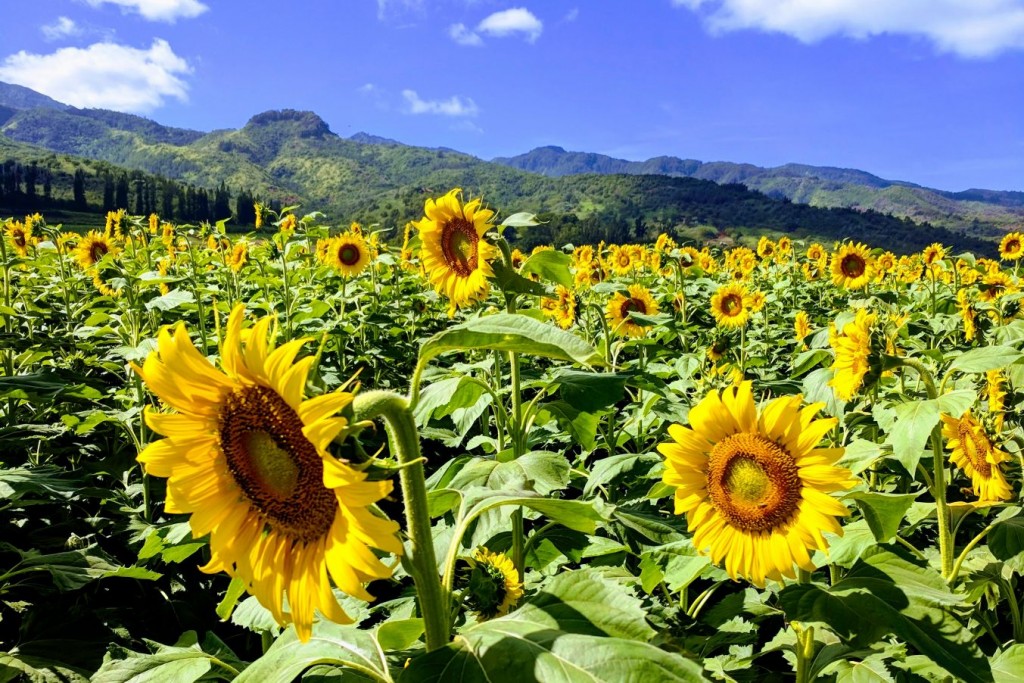 Everyone's favorite Waialua photo op is back in all of its bloomin' glory. As of Wednesday, Nov. 8, DuPont Pioneer's Sunflowers in the Country tours is open to the public and will run daily through Monday, Nov. 20.
Best part? It's freeish ($5 parking toward Waialua nonprofits) and you won't need to make reservations to see them. Just show up between noon and 2 p.m., Monday through Friday, and on Saturday and Sunday, between 10 a.m. and 2 p.m. Visitors are advised to bring sunscreen, sunglasses, a hat, long pants and closed-toed shoes.
For photographers who want that golden-hour light, a special Sunset with the Sunnies event takes place on Tuesday, Nov. 14 from 4 to 7 p.m. Entry is a $15 donation per adult and free for children, with the proceeds going to Waialua Elementary Arts Program.
Sunflowers in Hawaii are a rare treat, so see them before they're gone. And why not talk to some of the staff about the local agriculture projects DuPont Pioneer is working on in collaboration with local farmers.
67-172 Farrington Hwy., Waialua, Oahu. For more information, visit DuPont Pioneer online.