Oahu hotel deals help fight breast cancer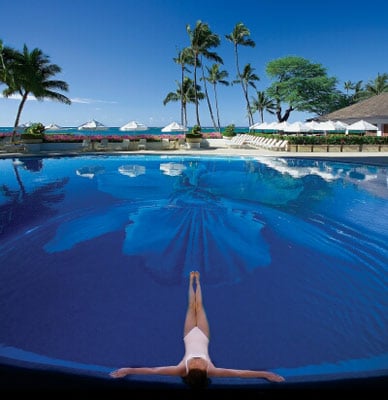 Your next Oahu vacation could help cure breast cancer.
Six Waikiki hoteliers are pairing with the Oahu Visitors Bureau for "Travel Pink! Travel Oahu," a travel program benefiting the Hawaii chapter of Susan G. Komen for the Cure. The national organization is a longtime leader in the fight against breast cancer—funding research, education and patient services.
The six hotels offering Think Pink! packages are some of Waikiki's best in their price ranges—the Hilton Hawaiian Village Beach Resort & Spa, Halekulani, Waikiki Parc, Aqua Hotels and Resorts, the Waikiki Beach Marriott Resort & Spa and the Royal Hawaiian Hotel. Depending on the property, package rates range from $136 to $755 a night—many of these include spa treatments, exclusive gifts, welcome cocktails and special dinners.
The most appealing to me, should I raise the necessary cash? Waikiki Parc's three-night package—starting at $999—which includes daily breakfast for two, a Nobu Waikiki $150 dining credit and choice of an hour-long spa treatment, surfing lessons or 24-hour Lotus Elise rental. (Better believe I'd choose the Lotus. Call me irresponsible.)
Book the Royal Hawaiian package and you'll be sipping the first beachside mai tais following the color apropos Pink Palace of the Pacific's grand reopening in January 2009.
Not staying at one of the above properties? Book a Travel Pink! Oahu vacation experience—an afternoon of Chinatown grocery shopping and hands-on cooking with Chef Chai Chaowasaree of Chai's Island Bistro; a day with marine biologists, swimming alongside sea turtles and dolphins; that kind of stuff.
Click here for more information on Travel Pink! Packages. Portions of package proceeds go to Susan G. Komen for the Cure Hawaii.