Oahu's Ala Moana Hotel revives $40 room rates, adds free stays for 40th anniversary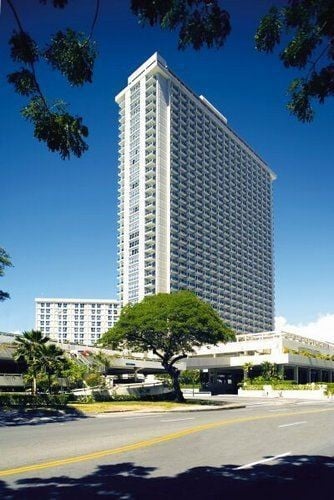 Oahu's Ala Moana Hotel is reviving its spring 40th anniversary $40 per night room rate promotion for the entire month of August, and offering free stays to anyone born on the hotel's 1970 opening day.
Able to pencil in a three- to five-night Hawaii summer vacation as soon as next month? The Outrigger Hotels & Resorts-operated property is reserving 40 ocean-view rooms each day from Aug. 1 through Aug. 31 for its new "40/40" promotion—a revival of its popular spring 2010 "40/40/40" promotion.
If you're interested, mark July 14 on your calendar and set a 4:40 p.m. alarm. That's the date and time bookings will begin for the promotion, only on the Ala Moana Hotel website. No phone reservations will be taken. Bookings will be taken on a first-come, first-served basis.
Now about those free stays …
Ala Moana Hotel is offering three free nights in an oceanview room to anyone born on Aug. 3, 1970—the property's opening day. Ready to stay with the hotel in August? Born on the right day—coincidentally, also the birth date of Japanese video game developer Masahiro Sakurai and Deftones guitarist Stephen Carpenter? You can book now for your "40th birthday gift" of free rooms.
For more information on Ala Moana Hotel's new "40/40" promotion and booking free nights if you were born on Aug. 3, 1970, click here.
Note: This article has been updated since its publication date.