Oahu's Kailua Beach Park Awarded No. 1 Beach in U.S. by Dr. Beach
Stephen P. Leatherman, aka Dr. Beach, has chosen Kailua Beach Park, and two other Hawaii beaches, as his favorites in the U.S.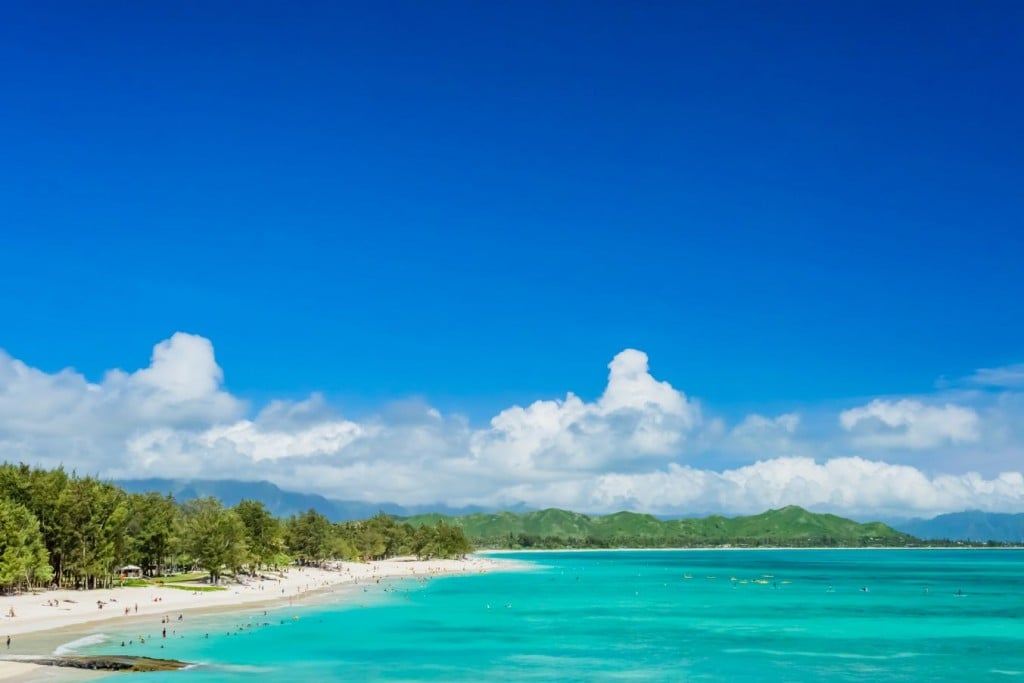 It shouldn't come as a surprise that Oahu's Kailua Beach Park, which looks like it has popped straight out of a Photoshopped-to-perfection postcard, has been selected by Dr. Beach as the best beach in the U.S. in 2019.
Every year Dr. Stephen P. Leatherman, more commonly known as Dr. Beach, picks out the top 10 beaches in the U.S., judging them on 50 different factors, such as the number of sunny days, water quality, sand quality, the overall safety of the beach and whether or not lifeguards are present. And this year, Kailua Beach Park came out on top, with Dr. Beach citing reasons like its white sands, small waves and amenities such as picnic tables, restrooms and showers.
SEE MORE: The best beach in Hawaii is …
Kailua Beach Park isn't the only Hawaii beach to make the list. Duke Kahanamoku Beach, also located on Oahu, placed 5th on the list, and Hapuna Beach State Park, nestled on the west coast of Hawaii Island, took the No. 8 spot. In fact, Hawaii beaches have always performed well on Dr. Beach's Top 10 list, which he started in 1991, with Kapalua Bay Beach on Maui topping it in 2018 and Hanauma Bay on Oahu in 2016.
To see the entire 2019 list of winners, click here.