Obama returning to Hawaii to see ailing grandmother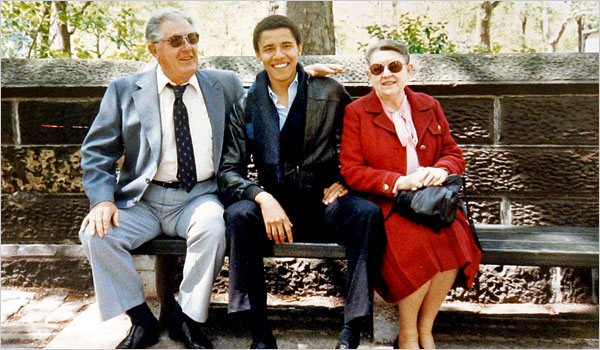 Hawaii-born-and-raised Democratic presidential candidate Barack Obama will return to Oahu later this week to visit his ailing grandmother.
Obama's spokesman Robert Gibbs said today that all campaign events scheduled for Thursday and Friday were being canceled.
Madelyn Payne Dunham, Obama's 85-year-old grandmother who lives in Honolulu, was released from a hospital stay last week.
"In the last few weeks, her health has deteriorated to the point where her situation is very serious," said Gibbs. "It is for that reason that Senator Obama has decided to change his schedule so that he can see her and spend some time with her."
Gibbs added that Dunham, "has always been one of the most important people in his life. Along with his mother and his grandfather, she raised him in Hawaii from the time he was born until the moment he left for college. As he said at the Democratic Convention, she poured everything she had into him."
Gibbs did not discuss the nature of Dunham's illness. Obama is expected to resume campaigning on Saturday
Obama has said in ads that his grandmother "taught me values straight from the Kansas heartland — accountability and self-reliance. Love of country. Working hard without making excuses. Treating your neighbor as you'd like to be treated."
Obama was last in Hawaii in August for a week of vacation prior to accepting his presidential nomination at the Democratic National Convention. On that trip, the senator made several visits to the Honolulu apartment building where his grandmother still lives and where he was raised while going to school here.