Official Honolulu Airport shuttle offers door-to-door rides to Waikiki, other Oahu areas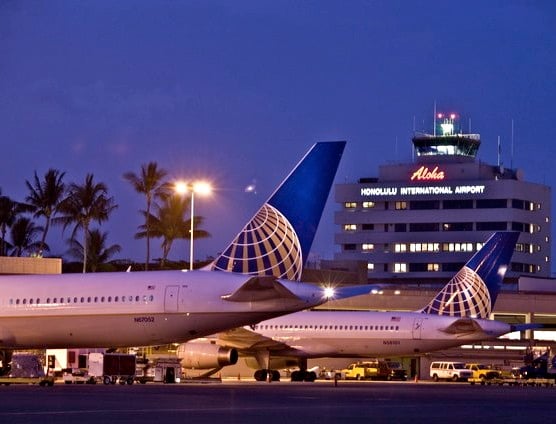 A new shuttle service is now offering Honolulu International Airport travelers door-to-door rides to Waikiki, Kahala (near Diamond Head) Downtown Honolulu, Ko Olina on Oahu's Leeward side, and other bustling areas.
Selected by Hawaii's State Department of Transportation for a five-year contract to operate as the sole official airport shuttle for on-demand service, SpeediShuttle began picking up travelers yesterday.
Fares for the 24-hour service start at about $14.55 for a seat on a shared one-way ride in one of SpeediShuttle's Mercedes-Benz Sprinter vans from the airport to the Wakiki area. We also checked fares for one-way rides to downtown ($29.09), Kahala ($34.71) and Ko Olina ($84.75), which about 22 miles from the airport.
The shared vans, which carry 11 passengers, offer free wi-fi service. For more information about one-way and roundtrip fares as well as shared and private transportation options, click here.
Since it was founded in 1999, SpeediShuttle's core business has been airport shared-ride shuttle service on Maui, Kauai and the Big Island. In a news release, Cecil Morton, president, chief executive officer and owner of SpeediShuttle, said the company intends to expand its Oahu serve to cover most areas of the island.
Signage is now posted at the airport that point travelers to SpeediShuttle pickup points, where drivers dressed in traditional Hawaiian attire are operating a fleet of 30 shuttles. For additional information about SpeediShuttle, click here.