On the trail of "Hawaii Five-O"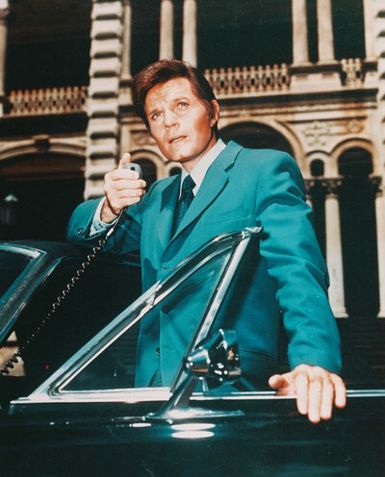 Many people dig reruns of Hawaii Five-O. Myself included.
The over-the-top line readings. The ham-fisted dialogue. Square-jawed Jack Lord's studied, emotion-free imagining of Det. Steve McGarrett. His solid team of creatively-named partners in Hawaii crime-fighting Kono Kalakaua, Chin Ho Kelly, Duke Lukela, Ben Kokua and, of course, Danny "Danno" Williams.
What's not to love?
The best part about watching Hawaii Five-O as a lifelong Hawaii resident and longtime Honoluluan, though? Seeing places I regularly pass by or frequent as they looked in the 1970s—more than three decades ago.
Jeremy Hart, a writer for Canadian newspaper the National Post, recently tried to retrace some of the Five-O team's Honolulu steps for a story. Hart tries unsuccessfully to borrow McGarrett's black tank of a Ford Mercury, rents a room one floor below the penthouse balcony the detective famously stood on in the show's opening credits, and is oddly distracted from his quest by North Shore surf. But his road trip should be a fun read for Five-O fans.
Check it out here.
And if you're hungry for more Wo Fat afterwards, check the best Hawaii Five-O Web site we found—fastidiously researched and compiled by mega-fan Mike Quigley—here.
Also, because we simply couldn't resist, here's a link to Five-O's way-awesome opening credits and still groovy theme by The Ventures.