Only two Hawaii beaches make Dr. Beach top ten? What gives?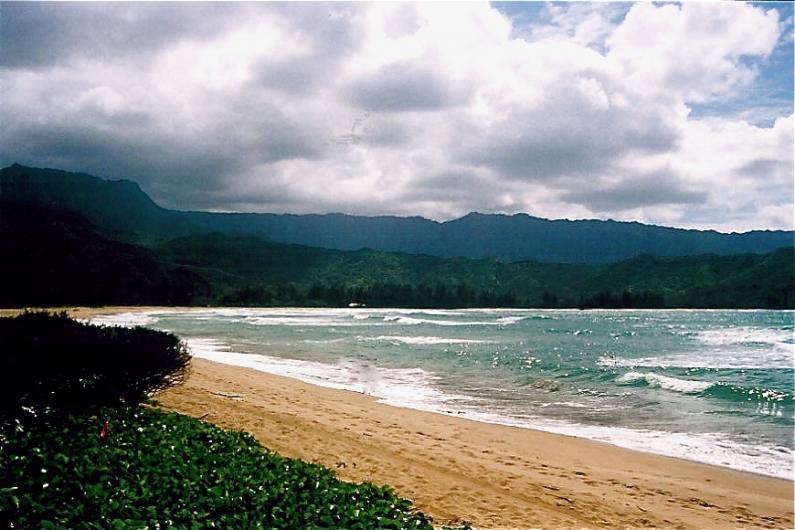 We didn't know who Dr. Steven P. Leatherman—a.k.a. Dr. Beach—was until this week when we received his 2008 America's Best Beaches list.
Two Hawaii beaches were on it: Hanalei Beach on Kauai at no. 2, and Hamoa Beach on Maui at no. 7. Clearwater/Dunedin, Florida's Caladesi Island State Park was no. 1.
We had no beef with Dr. Beach's Hawaii choices.
Leatherman is a Ph.D.-wielding coastal scientist with three decades of on-the-beach experience who has been compiling his apparently much-publicized annual best beaches list since 1991. Hanalei and Hamoa are indeed lovely beaches.
Being from an island state world famous for its many breathtaking beaches, however, we were disappointed by Dr. Beach's serious East Coast bias. Florida, New York, North Carolina and South Carolina beaches took up seven spots on the doc's 2008 Top 10!
Seven!
Strangely, the 50-item checklist he uses to judge each beach even seemed to favor Hawaii—water and air temperature, sand color, beach shape, water color, number of sunny days, etc. In our opinion, stuff enough for Hawaii to seriously blow the competition away.
So what gives?
In the fine print, Dr. Beach says he excludes a beach from all future lists once it claims the no. 1 spot. Hawaii has taken the no. 1 spot on Dr. Beach's list 11 times in the list's 17-year-history.
• 2006: Fleming Beach Park (Maui)
• 2004: Hanauma Bay (Oahu)
• 2003: Kaanapali Beach (Maui)
• 2001: Poipu Beach Park (Kauai)
• 2000: Mauna Kea Beach (Big Island)
• 1999 Wailea Beach (Maui)
• 1998 Kailua Beach Park (Oahu)
• 1997 Hulopoe, Hawaii (Lanai)
• 1996 Lanikai Beach (Oahu)
• 1993 Hapuna (Big Island)
• 1991 Kapalua Bay Beach (Maui)
So OK, Dr. Beach. We get it. You retired these fine beaches because otherwise Hawaii would be No. 1 pretty much every year.
Kind of makes the list less useful, though, don't cha think Doc?
What do you think, .com readers?