Pacific & Asian Affairs Council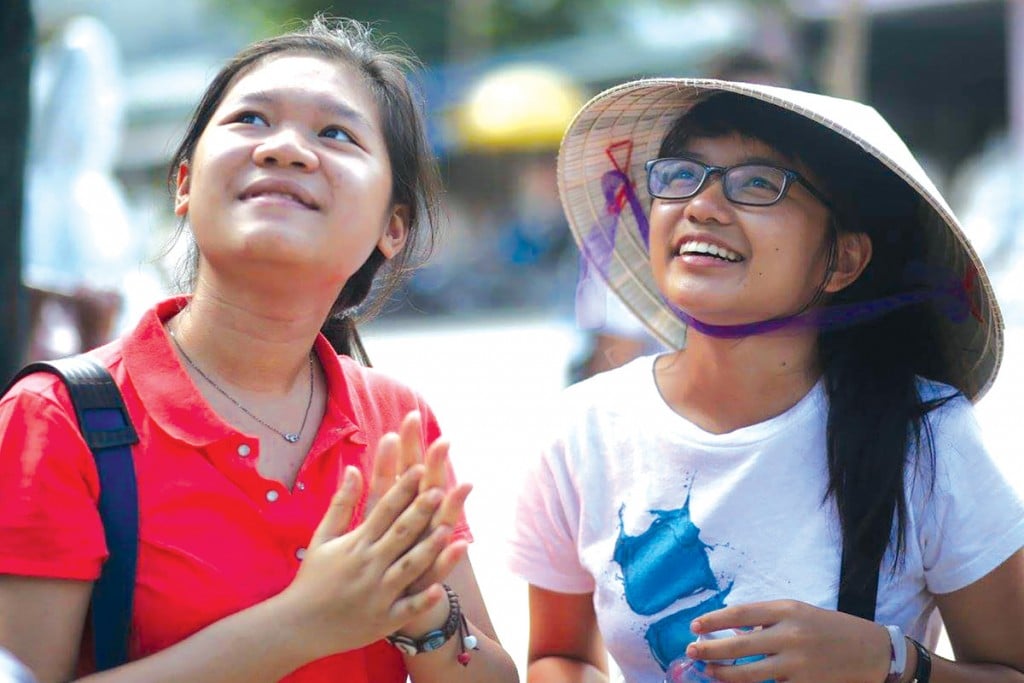 MISSION
To promote greater awareness and understanding of international affairs with special attention on engaging Hawaii's youth to become leaders with a broader understanding of their place in the world.
KEY SERVICES PROVIDED
PAAC's programs introduce and spark dialogue about timely global issues that affect our state; nurture an understanding of Hawaii's unique role in the Asia-Pacific region; develop 21st century skills and competencies in Hawaii's youth; and strengthens people to people ties across nations.
Established in 1954, PAAC continues to be the only organization in Hawaii providing yearly programming to complement and enrich the curricula in secondary education regarding international affairs and global issues. As of 2018, over 90,000 students statewide have participated in our award-winning High School Global Education Program which empowers youth with greater awareness of global issues, leadership and critical thinking skills, and deeper cross-cultural understanding through non-traditional experiential learning.
Programs Include:
After-School Classes
Clubs
Global Leadership Program
Global Vision Summits
Academic WorldQuest Competition
Study Tours and Scholarships
Academic Scholarships
Teacher Workshops
Community Forums & Discussions
U.S. Dept. of State International Visitor Leadership Program
EVENTS AND OPPORTUNITIES
Learn how you can get involved and help Hawaii's youth gain a greater awareness of global issues and effectively work across cultures at www.paachawaii.org/support-paac.
LEADERSHIP
Niki Shishido, Executive Director
BOARD OF GOVERNORS
Warren Luke, Chairman
C. Scott Wo, President
Ruth Limtiaco, Past President
Roland Lagareta, Vice President
Bryan Luke, Vice President
Lauren Moriarty, Vice President
Jean Rolles, Vice President
Scott Hayashi, Treasurer
Brandon Kurisu, Secretary
Christopher Abbott
Ryan Akamine
Bryan Andaya
Lynn Babington
David Bramlett
Jill Takasaki Canfield
Ralph Cossa
Kay Fukunaga
John Gotanda
Rosita Leong
Joyce Leung
John Morton
Daniel Piccuta
Joichi Saito
Charles Salmon, Jr.
Vivien Stackpole
Kenji Sumida
Arthur Tokin
Ray Tsuchiyama
Richard Vuylsteke
Alex Weinstein
Frank Wiercinski
Kim Yoshimoto
SENIOR ADVISORY COUNCIL
Judith Dawson
Brenda Lei Foster
Mitchell Imanaka
Robert Lees
Siegfried Ramler
Gerald Sumida

Pacific & Asian Affairs Council (PAAC)
www.paachawaii.org