Pan-Pacific Festival celebrates Hawaii's Pacific Rim ties with performing arts, parade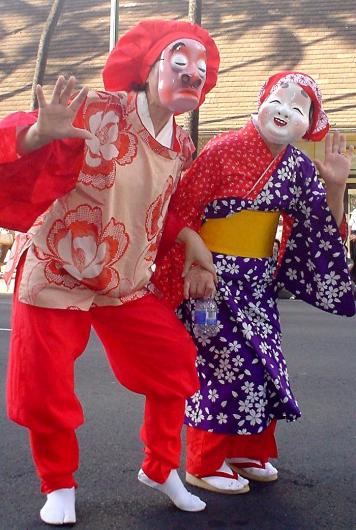 If you're in the Waikiki area this weekend, expect to hear the exuberant rhythms of taiko drums and see scores of Japanese hula dancers performing near Kuhio Beach, near the statue of Hawaii's famous surfer and all-around waterman Duke Kahanamoku.
The 32nd annual Pan-Pacific Festival gets under way today with an evening hoolaulea (celebration) along Kalakaua Avenue, Waikiki's beachfront thoroughfare.
To make way for the block party's nine stages spotlighting hula halau (hula groups) from Hawaii and Japan (hula is reportedly hugely popular in Japan), taiko drummers and multicultural exhibits, Kalakaua Avenue will be closed to vehicles between Lewers Street and Kaiulani Avenue. The hoolaulea will also feature Pacific Rim food and crafts made in the Islands.
The three-day celebration's 11th annual Pan-Pacific Hula Festival, featuring Japanese dancers — and exhibitions by Hawaii halau — will start this evening at the hula mound on Kuhio Beach. The dancing will continue tomorrow, Sat., June 11, from 4:30 p.m. to 10 p.m., at the mound. Performing arts showcases will also be staged tomorrow afternoon at the Royal Hawaiian Center, 3 p.m. to 6 p.m., and at Ala Moana Center's Center Stage, 1 p.m. to 6 p.m.

The festival's grand finale, its Pan-Pacific Parade, includes an eclectic mix of traditional and modern performers representing Pacific Rim areas, from Japan and Korea to the Phillipines. The parade is also know for its colorful floats and large Shinto-style lanterns that designate the front and the rear of the lineup. The parade will wind through the Waikiki area, starting at Fort De Russy and finishing at Kapiolani Park, from 5 p.m. to 7 p.m. on Sun., June 12.

In response to Hawaii's ongoing efforts to assist victims of the March earthquake and tsunami disasters in Northern Japan, this year's the festival theme is Arigato, Hawaii. For additional information about the Pan-Pacific Festival, click here.