Parts of Hawaiʻi Volcanoes National Park Reopens to the Public
But much of the 335,259-acre national park on Hawaiʻi Island remains closed due to the COVID-19 pandemic.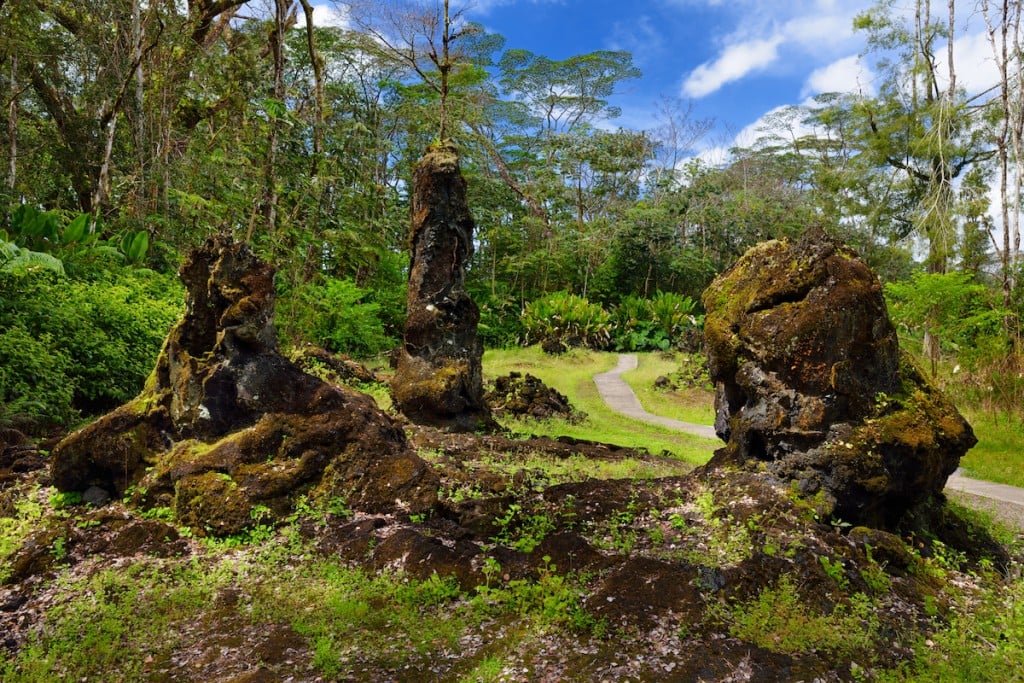 Earlier this year, more of the expansive Hawaiʻi Volcanoes National Park reopened, including the popular Nāhuku, or Thurston Lava Tube, and a new viewing area for the Hōlei Sea Arch, after an unprecedented and destructive Kīlauea eruption in 2018 that forced the longest shutdown in the park's history (134 days).
Then COVID-19 happened.
Like other state and city parks and historic sites, the 335,259-acre national park on Hawaiʻi Island temporarily closed to mitigate further spread of the highly contagious virus.
But on May 20, as the state slowly began to reopen beaches, parks and malls, Hawaiʻi Volcanoes National Park increased access to its park, following the guidance from the White House, Centers for Disease Control and Prevention, and state and local public health authorities.
Here's what's open now:
Mauna Loa Road to Kīpukapuaulu for vehicles, bicyclists and hikers, including Tree Molds. Kīpukapuaulu is a 1.2-mile loop trail through a kīpuka, an area of older vegetation surrounded by a more recent lava flow. The picnic area will remain closed.
Mauna Loa Road past Kīpukapuaulu is open for hikers and bicyclists only to Mauna Loa Overlook at 6,662 feet. It's closed to vehicles.
Footprints Trail from Highway 11 to the Ka'ū Desert Trail and Mauna Iki Trail junction, including the Footprints shelter (1.9 miles one way).
Escape Road, for bicycling, horseback riding and hiking to the Mauna Ulu junction.
On May 23, the 116,000-acre Kahuku Unit reopened. You can access this area on Saturday and Sundays only, from 9 a.m. to 4 p.m. There is no vehicle access past Upper Palm Trail.
All other areas in the park remain closed at this time.
"We have completed thorough risk assessments for the continued safety of our staff and the public, and while we are excited to increase access in areas of the park that allow for social distancing in an outdoor, open-air environment, we are urging each person to be safe to keep us all safe," said Hawai'i Volcanoes National Park acting superintendent Rhonda Loh in a statement. "If people cannot adhere to the latest health guidelines for their protection and ours, the park may have to close these areas again."
For updates on Hawaiʻi Volcanoes National Park, visit here.
SEE ALSO: