PBS series 'Family Ingredients' traces origins of Hawaii dishes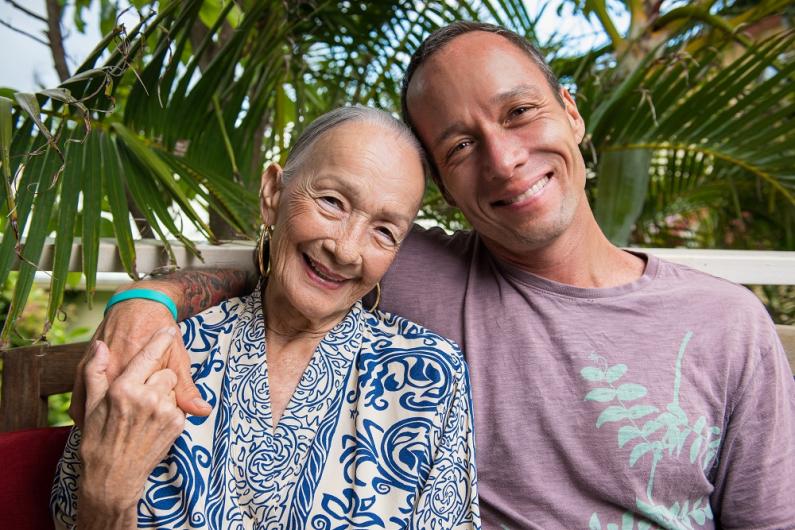 Family Ingredients is a unique TV series that tells family stories through food, revealing along the way untold stories and global adventures. Not quite a documentary, not quite a cooking show, Family Ingredients is a joyful ode to farmers, food producers and families.
Hosted by acclaimed Hawai'i chef and sustainability hero Ed Kenney, we begin the story right here at home where big things are happening, particularly in the state's dynamic culinary scene. Beautifully filmed, Family Ingredients showcases Hawai'i's small town communities and highlights original stories and exhilarating experiences that cross the Pacific Ocean.
There is no better host than Kenney to take viewers on culinary adventures. Engaging, authentic, funny, and even a bit quirky, Kenney is a successful restaurateur who had no idea he wanted to be a chef until he found himself eating a steaming bowl of pho in Vietnam after graduating from college. At that moment, it hit him and he knew, "Food is the unifying fabric of humanity, connecting us to the earth and each other."
Kenney's appreciation for the diverse cultures that make up Hawai'i's multicultural community deepens throughout the series, one delicious bite at a time. Viewers can follow Kenney as he takes off to explore Okinawa, Tahiti, California, Japan, Puerto Rico, and the Hawaiian Islands, showcasing how cuisine can profoundly unite cultures, communities and families.
Family Ingredients is scheduled to premiere on PBS Hawai'i on June 22, 2016 and will be available on general release to PBS stations as of June 16, 2016 (check local listings). For more information on Family Ingredients, visit FamilyIngredients.com or follow its social channels on Facebook or Instagram @FamilyIngredients.
Rock Salt Media Inc. and Pacific Islanders in Communications, a major funder, are co-producers of this series.
About the Filmmakers
Heather Giugni is the executive producer and concept creator of Family Ingredients. Giugni is known as a creative director who likes making connections – and Family Ingredients does just that – connecting food, people and places.
Renea Veneri Stewart documents life through film and stills using the highest quality photographic tools. The Emmy Award-winning producer and director of photography for Family Ingredients is also a gifted project designer and talented published photographer. Stewart is always telling rich stories through the lens.
Dan Nakasone is an Emmy Award-winning producer of Family Ingredients. He has worked on several projects for the Hawai'i Department of Agriculture, including helping to launch "Hawai'i Seal of Quality" and leading a task force to save Hawai'i's last four commercial egg farms. He also helped develop She Grows Food, a project moving Hawai'i toward a more resilient and fair local food system.
Ty Sanga is the talented director and writer of Family Ingredients. His short film, Stones, a graceful depiction of a Hawaiian legend, was the first entirely in the Hawaiian language to be shown at the Sundance Film Festival in 2011.
About Pacific Islanders in Communications
The mission of Pacific Islanders in Communications is to support, advance, and develop Pacific Island media content and talent that results in a deeper understanding of Pacific Island history, culture, and contemporary challenges. Established in Honolulu in 1991 as a national nonprofit media arts corporation, PIC is a member of the National Minority Consortia, which collectively addresses the need for programming that reflects America's growing ethnic and cultural diversity. Primary funding for PIC and the Consortia is provided through an annual grant from the Corporation for Public Broadcasting.
Visit www.piccom.org for additional information.