Peaches and Green terrascapes
Mother and son design petite, low-maintenance arrangements for the lazy lover of plants.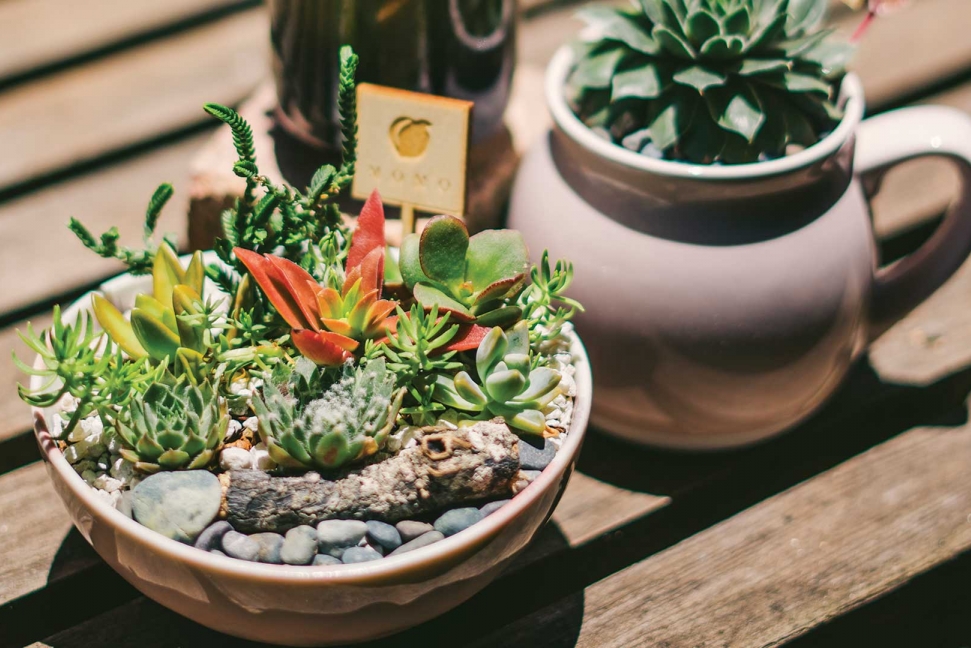 Chase and Marilyn Hamano of Momo Terrascapes LLC believe in you. The mother-and-son design team is dreaming up tiny terrascapes to cultivate the gardener in us all — and it's working. These low-maintenance, little scenes are hard to kill, but easy to love. Momo Terrascapes offers a natural dose of inspiration and beauty in every thoughtfully crafted arrangement.
The Hamano's company name — a clever play on Japanese folklore's momotaro — came about when Chase held their first creation in his hand, describing the succulent blossoms on the grainy soil as "cute little peaches."
HHR: How did this venture begin?
CH: Two years ago, I noticed we had a lot of air plants growing in our yard. I saw some really interesting designs with air plants in magazines and on Pinterest, and so I thought we'd try to see what we could do with it. At the time, I was in-between jobs and my mom had just retired from Pearlridge Elementary. One thing led to another and now we have even more plants in our yard. We really wanted to create something easy to care for that anyone could enjoy.
HHR: It sounds like you're on a mission.
CH: We aren't horticulturists. We just love plants — particularly low-maintenance plants. And, we want people to know just how easy it is to include plants in their lives, as well…