Pearl Harbor's new virtual reality app makes your next visit more immersive
On the 75th anniversary, a new way to see the park for the 21st century.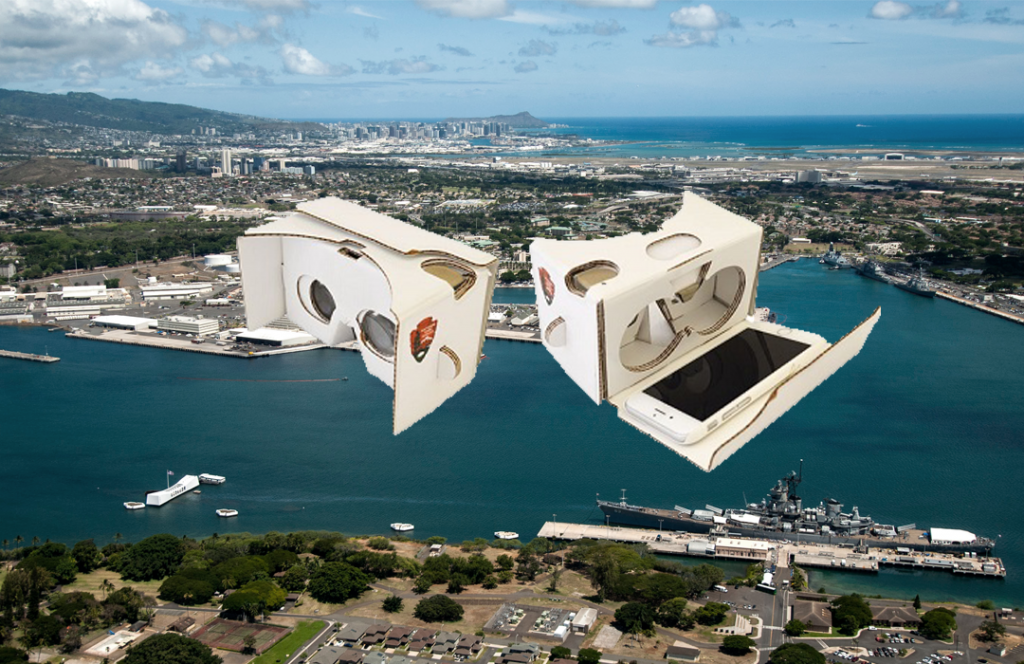 The next time you visit Pearl Harbor be sure to check out its latest visitor experience—a 3-D virtual reality mobile app.
Debuting this week, there are now three VR tours available that work with various virtual reality viewers (like Google Cardboard, pictured above). They can be rented or purchased at the USS Arizona Memorial Narrated Tour ticket counter and feature:
A walk on the decks of the USS Arizona Battleship on December 6, 1941
The attack on Battleship Row
A visit to the present-day USS Arizona Memorial
So, the third may not seem applicable considering you'll already physically be at Pearl Harbor, but when it's available online in the near future it will allow students, teachers and anyone interested in learning about the World War II Valor in the Pacific National Monument to "visit" the park through VR—even if they're located thousands of miles away.
Also, beyond the VR experiences, the app also lets you augment existing museum exhibits, signature and sites at the Pearl Harbor Visitor Center to further enhance your time at the park.
The VR app is the latest digital initiative to help allow everyone commemorate the upcoming 75th anniversary of the attack on Pearl Harbor. Tomorrow, December 7, the committee behind the commemorative activities will be live streaming the morning's events.
The app was built by the National Park Service in partnership with the Pacific Historic Parks and is set for a wide digital release soon on phpstore.org.