Podcast Show Notes: Have Aloha Will Travel EP14
This week HAWAII Magazine's own Kevin Allen and Catherine Toth Fox sit down with Kelli Shiroma to talk about Oahu's popping foodie scene.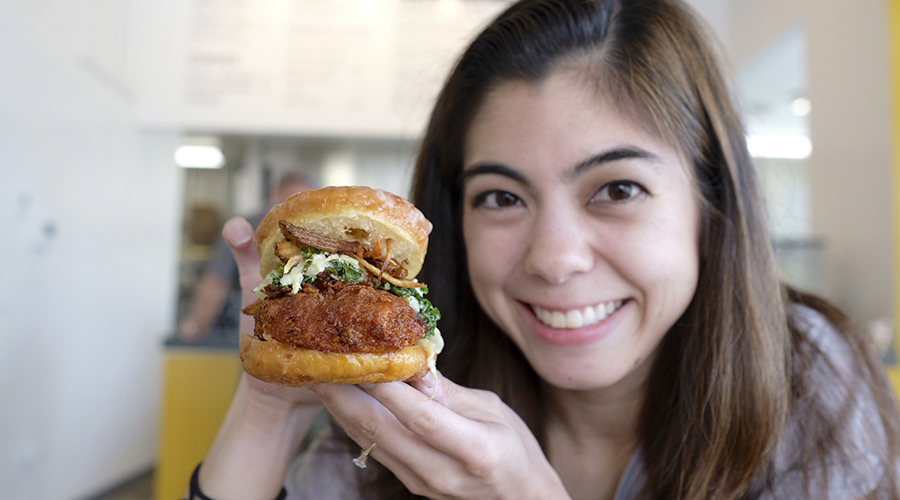 Are you ready for your next biweekly dosage of the Have Aloha Will Travel Podcast? Well, regardless of whether you're ready or not, it's here, and Cat and Kevin are back on the mics to talk shop with Frolic Hawaii's senior blogger Kelli Shiroma, who knows more about the food and restaurant scene in the state of Hawaii than most.
After briefly getting off-track about tattoos and milk, Kelli tells Cat and Kevin about some of her favorite new restaurants on Oahu, and the Asian-style lobster roll from Da Buttah Lobstah is the first topic of conversation. For $15, it's well worth the price. The happy hour at Mariposa also sounds scrumptious and serves unlimited popovers during its afternoon tea, so come hungry and leave full of buttery bread.
Kelli also lists some of her favorite lunch places in Downtown Honolulu including Encore, Fête and Gochi Grill (which has got a great chicken katsu plate). If you're looking for a cold treat, Kelli also dishes on her favorite soft-serve spot, Aloha Confectionary, as well as SomiSomi Soft Serve & Taiyaki. MW Restaurant came up as Kelli's pick for good bentos (Japanese-style boxed lunches). Finally, if you're looking for the most salacious churro you've ever seen, Kelli recommends Khanom Wan, which Frolic Hawaii also did a video of.
Apparently, we all had something to say about brunch. On our lists are Piggy Smalls, Scratch Kitchen, Over Easy, Smith & King, Moke's Bread and Breakfast and Pint + Jigger.
Also! Postscript! Watch our 38 Hawaiian and Pidgin Phrases Every Visitor Needs to Know video, which features appearances by the Honolulu-based staff of HAWAII Magazine, aio Media and our sister publications, Hawaii Business Magazine, HONOLULU Magazine and Hawaii Home + Remodeling.
You can email the podcast questions at media@hawaiimagazine.com. Follow us social media @hawaiimagazine, and be sure to subscribe to our channel on SoundCloud or iTunes.