Podcast Show Notes: Have Aloha Will Travel EP3
This week, HAWAII Magazine staffers Catherine Toth Fox and Kevin Allen talk about our recent trip to Kauai.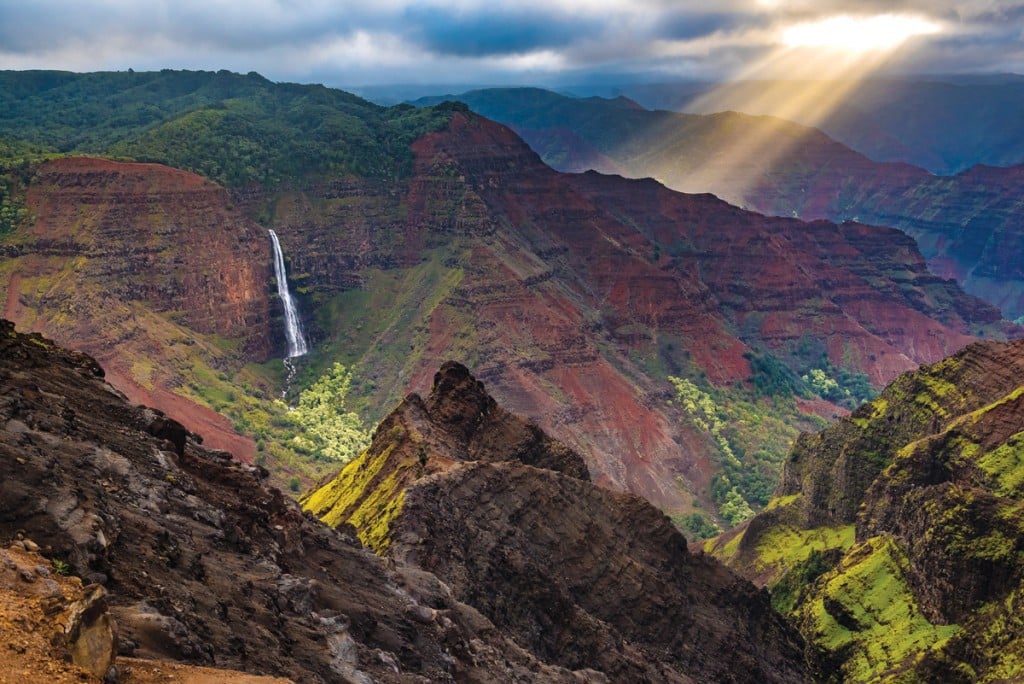 It's that time of the week again, where you can listen to HAWAII Magazine editor Catherine Toth Fox and associate editor Kevin Allen talk about everything Hawaii. This time, the crew is dishing on its recent trip to Kauai—and how to properly pronounce Hawaii.
The first stop made by your weekly hosts is at Po's Kitchen, the perfect post-flight eatery that dishes out filling Hawaii comfort foods and plate lunches. (Just order the "Deluxe," trust us.) Afterward, we made our way to Kauai Beer Co. to talk (and drink) with owner Jim Guerber. You can learn more about Kauai Beer Co., its homebrew beers and its corner devoted to dogs (I'll leave that up to your imagination) in our May/June issue.
After a short stop in Old Koloa Town, we took a peek inside of Warehouse 3540, a community workspace where artists and crafters can work as well as sell their products. It's here that Cat met up with her friend Shannon Miyamoto, who runs MachineMachine, to talk story about her muumuu movement and how she uses recycled materials for almost all of her pieces.
Next stop? Hanapepe, Kauai's biggest little town. Full of bookstores, boutiques and Taro Ko Chips, which Cat had to get, no matter what. After a quick drive back toward Lihue, Cat, Kayla and Kevin then took a tour of Timbers Kauai, a luxury residential resort that's fronted by a gorgeous waterfront golf course. Speaking of tours, Cat and Kevin also talk about Kauai Coffee's newest 2-hour farm tour, which runs on its 3,100-acre property.
After questions about whether to head north to Hanalei or down to Waimea Canyon, the group decided on the latter. But before braving the long drive into what is often called the "Grand Canyon of the Pacific," we had lunch at Porky's Kauai, which serves hot dogs stacked with kalua pig and all kinds of local-style sauces. And before leaving, the group had to drop by Wong's Restaurant & Omoide Bakery, an unassuming Chinese restaurant in Hanapepe that has got incredible lilikoi chiffon pie.
You can email the podcast questions at media@hawaiimagazine.com. Follow us social media @hawaiimagazine, and be sure to subscribe to our channel on SoundCloud.