Podcast Show Notes: Have Aloha Will Travel EP40
The Have Aloha Will Travel podcast celebrates its 40th episode by giving readers a sneak peek at HAWAIʻI Magazine's latest print issue.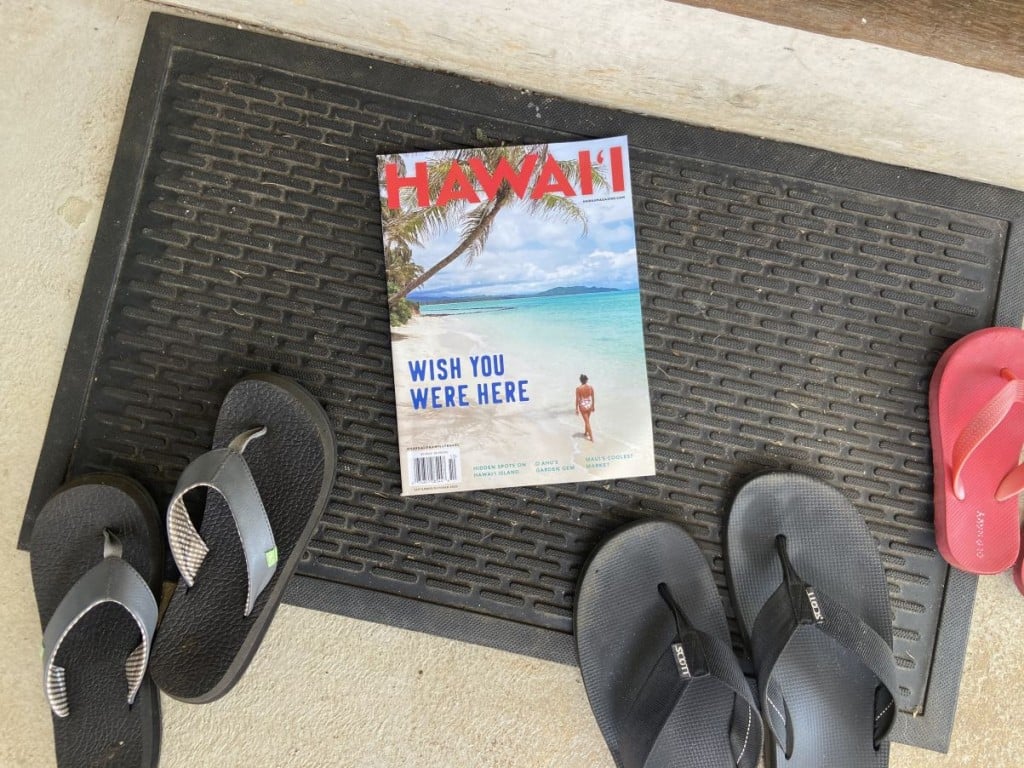 The "Have Aloha Will Travel" podcast turns 40 this week—they grow up so fast—and your hosts, Kevin Allen and Catherine Toth Fox, are joined by HAWAIʻI Magazine art director Kayla Rivera to talk about the latest print issue.
First thing's first, Cat and Kevin discuss Hidden Hawaiʻi, one of the issue's main features that highlight eight Big Island businesses and attractions that may go unnoticed by the casual observer. One local joint that Kevin really loved was the Waimea Butcher Shop, a specialty butcher shop and deli in Waimea. Cat, who gets excited about native birds, checked out the Palila Forest Discovery Trail where hikers can see palila, a critically endangered finch-billed species of Hawaiian honeycreeper. On Kevin's suggestion, Cat also checked out a Hawaiian monk seal hospital at Keāhole Point, where monk seals and their journey to recovery can be seen via live feeds and monitors.
Kayla enjoyed designing the Aloha Mondays writeup, a small food joint in Hilo that changes their menu daily and serves to most ʻono (delicious) grinds. Also in Hilo, Hana Hou was the last business mentioned by Kevin, who loved their Hawaiʻi-made accessories and goods and lauhala (not whatever Kevin said in the podcast) hats, which command a premium price.
To celebrate the spookiest month of the year, October, our ex-intern Kyla Smith when on a ghost tour with Lopaka Kapanui—who knows some of the scariest tales surrounding the Islands. She also illustrated the cover of her own article—and it came out great! Cat, who grew up eating malasadas, also wrote about Agnes' Portuguese Bake Shop, a longtime staple in Kailua that was briefly shut down before being reopened by Agnes' superfan, Ryan Katsuno. It's a long story, and you can read all about it in the issue.
Got questions or comments for us? You can email us at media@hawaiimagazine.com. Follow us social media @hawaiimagazine, and be sure to subscribe to our channel on SoundCloud, iTunes or Spotify. Also, be sure to check out our Shopify for HAWAIʻI Magazine products.